Colorful Vegan Chickpea Salad (Recipe)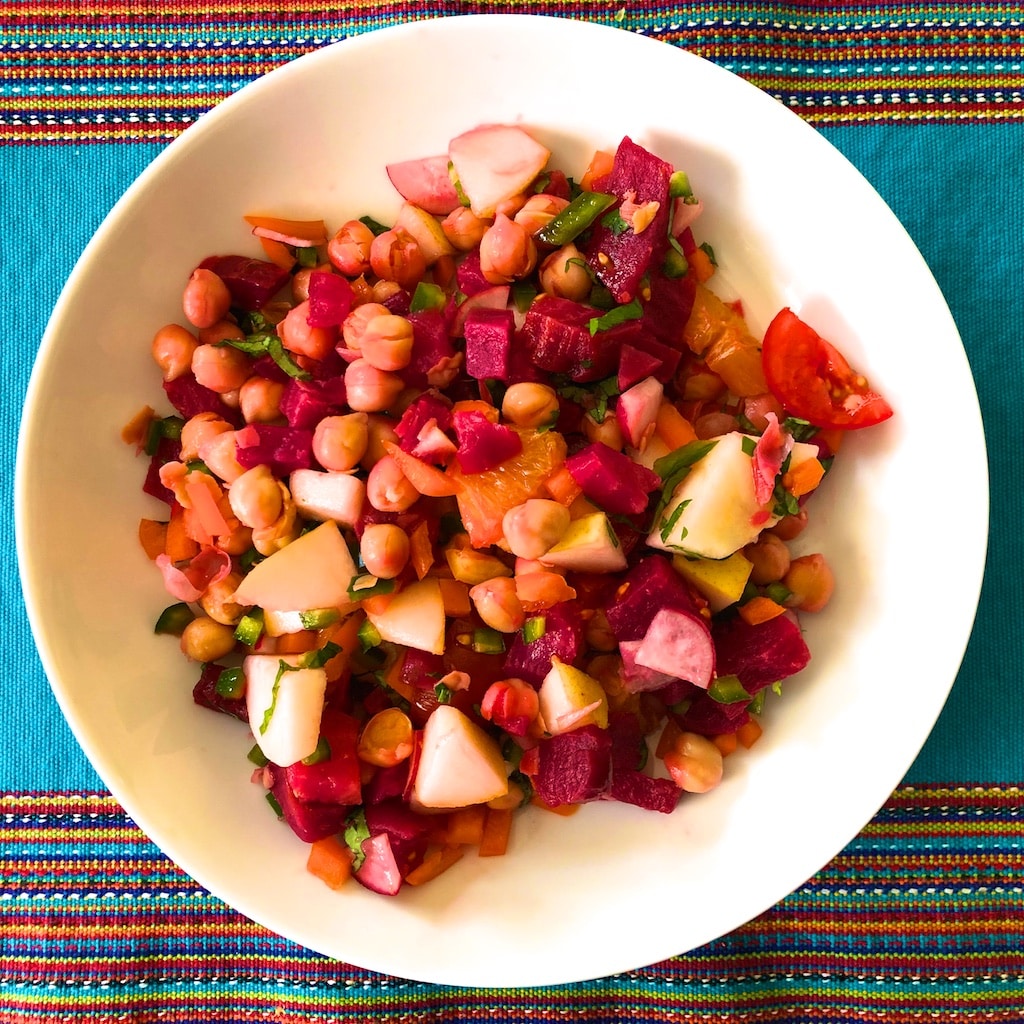 This salad is beautiful and a lovely change of pace. It is full of flavor and is so cheery and colorful!
I'm making it because I'm using up homegrown beets we roasted last fall and froze. You can see how to roast your own beets here, in the post where we roasted the quantities we are eating now. Maybe you've got some frozen you need to eat up too? Or you could roast some just for this dish; it would be worth it!  Also, some places you can buy them already roasted, so look for that if you are pressed for time. With roasted beets, this delicious salad comes together in a flash.
Colorful Vegan Chickpea Salad Recipe
1 can chickpeas, drained
1 huge (or two medium) roasted beets, diced
4 organic tomatoes, quartered
1 orange, peeled and chopped
1 pear, cored and chopped
1 jalapeno, deseeded and minced
2 radishes, sliced and quartered, tops and tails removed
1 orange bell pepper (or 4 tiny sweet ones) deseeded and diced small
8 basil leaves, chopped small
1 tablespoon of orange juice
finishing salt
Mix together the chickpeas with the veggies and fruit. Drizzle with a bit of orange juice, instead of dressing. Sprinkle the top with some salt.
This makes two main dish servings the size of above, but could also be a side dish for more.