Little Princes (Book Review)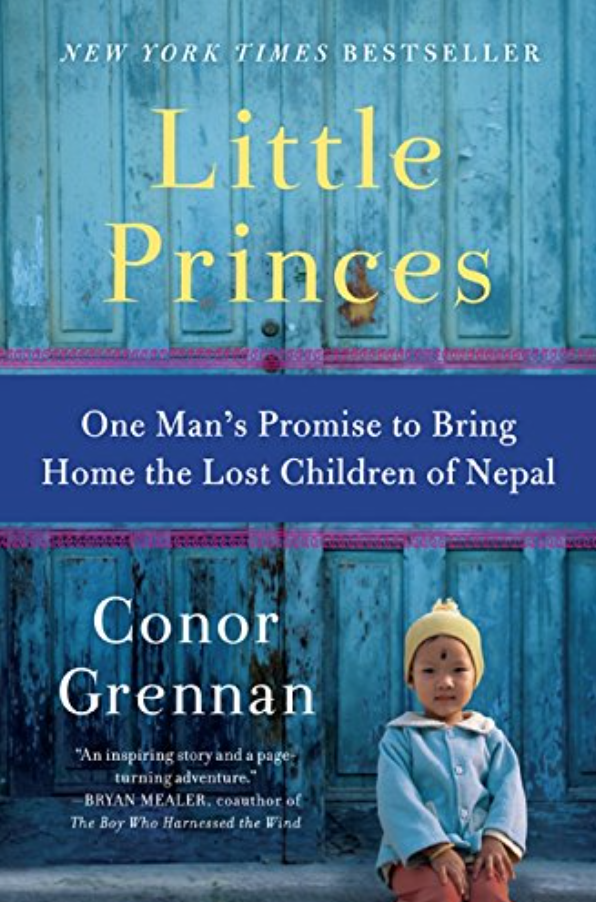 This book is about a self-centered American in his twenties who volunteers at an orphanage in Nepal for rather lousy reasons, and ends up being transformed by the experience.  
He discovers that the children are not actually orphans but were abandoned by child traffickers in Katmandu after extorting large sums of money from loving Nepali families. They promised to protect them from Maoist rebels during the Civil War there that was conscripting children, pledging to take them to safety and school them meanwhile. In actuality, they took the children and the money with no such good intentions. Some ended up in slavery, many starved, and the lucky few ended up in orphanages.
The author then begins a quest to reunite the children with their parents, a project that was fraught with difficulties. He starts an organization, hikes to Nepal's remotest regions, faces dangers, learns to genuinely love the children, and even meets his wife and finds religion.
Sad as the situation is, this is a story of overcoming, and is a satisfying read because of that. Also it is a story of transformation, for you like the author much better at the end than you did at the beginning. You might enjoy this book because it is always good to read about good prevailing over evil, as well as the resiliency of children even in the worse circumstances. I give this book four stars.