Photos of the Palo Duro Club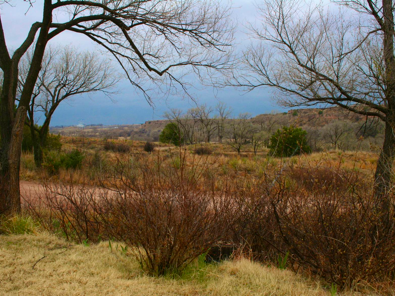 The Palo Duro Club is where several of my husband's relatives have cabins. It is about twenty minutes out of Amarillo near Canyon, Texas.  While we were out there it hailed, which accounts for the strange light. 
We were pleased to tease my husband about the size of the hail since it was exactly the size we've recently had at home, when he scoffed with superiority that Texas hail was ALWAYS bigger than that!