Grace Notes #4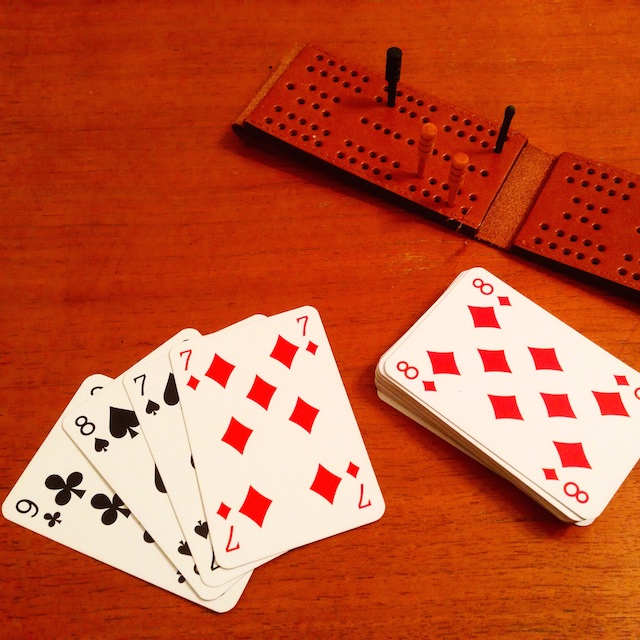 As a new periodic blog feature, "grace notes" will occasionally capture my jottings of incidental gratitude for sacramental moments in the shards of daily life. My hope is that this practice will make me (and you?) more aware of the constant flow of amazing good we are perpetually steeped in, which we are surrounded by all the time. It is here only asking to be noticed and amplified. See how all of life is poetry?
So now I am furthering my ongoing goal of appreciating such a continuous, overflowing abundance of random good. I've even taken photographs of some of them as shown in this post. My list continues with:
a 26 point cribbage hand to come from behind and win by a lot
soup on a snowy day
the new book shelf at the library
quinacridone gold
checking accounts
unexpected opportunities
dinner guests
God governing the combination of ideas
knitting lessons
French pastries
that power comes from good and not naughtiness
icicles
roasted beets with chickpeas and mint
rosemary garlic dressing
the squeaky sound of tulips in a vase
matter of fact answers
efficient customer service
Jesus healing the multitudes
exact standards
dedicated workers
glitch-free technology
craft projects for children
soaring eagles
a pay raise
up at 5am overcome with inspiration
folksongs
consideration
ruby tangerines
new hair cuts for both daughters
feeling heard
"Your decisions will master you whatever direction they take." MBE
balmy weather
stick shift control over ice
paying off your credit card
new pastels
late night chats with your children
the aggressive golden light of a sunny dawn
everything cancelled on a snow day
salty pretzels
graceful transitions
praying during laps in an indoor pool
advance reader's copies of books
public restrooms easily available
swiftly moving traffic
gentle breezes
coasting
chopped olive dressing
stripes of winter light on our wooden floors
art galleries
abstract frost patterns on cracked concrete
sisters
crisp french fries
spring break
the convenience of texting
thawing leftovers
visiting friends
using the shamrock Limoges Havilland china my grandmother bought for me when I was born
What's on your list?