Our Youngest Daughter Starts a YouTube Channel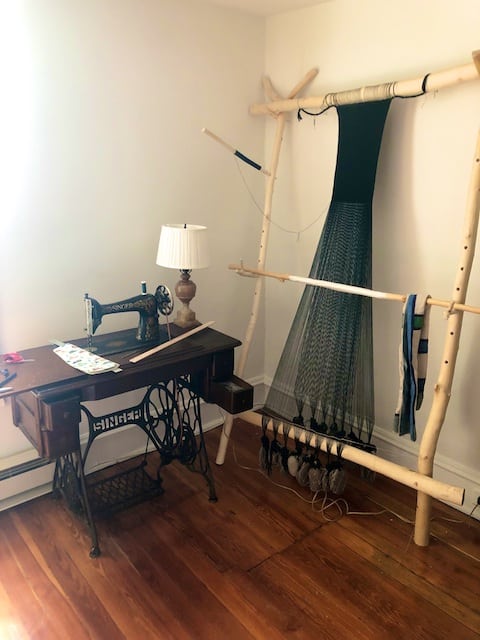 As many of you know, our youngest daughter is half way through a PhD program in Physics, but she is also is very creative otherwise. In past years on this on this blog we've followed her getting a ceramics minor as an undergrad (see here and here and here). She has also done amazing seed bead work in the past as well.
She now has a new outlet to share her wonderful "maker" adventures: a Youtube channel called The Intuitive Artificer. (Definition of an artificer is "the intersection of artist, craftsman, and inventor.")
Also of note is that she plays her own original piano compositions on all of her videos.
Many of you wrote me when I blogged about the loom she made in 2020 out of saplings from our back yard (see that blog here), saying you were intrigued and wanted to see how it operates. You can see her use the loom she made here on her Youtube channel.
Interestingly, her most watched video to date is how to replace a belt on a Singer treadle sewing machine, which astonishingly already has 25,900 views (as of this morning, and fastly accruing). She's been restoring the old sewing machine we gave her, and has several videos on this topic.
She's designed a twirly skirt with pockets, and you can see the pattern designing process of that shirt here, and then you can watch the sewing and resulting wonderful skirt here.
She puts out a video approximately once a month, on Tuesdays.
Check her out on YouTube here at The Intuitive Artificer, and feel free to subscribe. You can follow her on Instagram as well.
We are so proud of her curiosity, ingenuity, and "can do" approach to each of her projects. You might find it fun to watch too. Where will her creative endeavors take her next?