Vanessa and Her Sister (Book Review)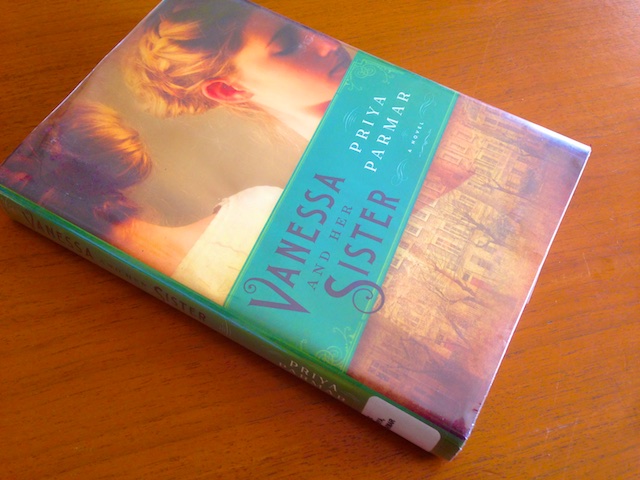 This book is about the "Bloomsbury Group," which I didn't know much about before, even though I had heard of most of the characters involved, and just didn't know that they were connected. The "sister" mentioned in the title is Virginia Wolfe, and Vanessa was an early 20th century painter.
But the book and group were populated by other familiar names like Maynard Keynes of Keynesian Economics, author E.M. Forrester, biographer Lytton Strachey, painter Duncan Grant, and Roger Fry the art critic that dubbed the term "post-impressionist" and held in London the first show in that name. One wonders if they would have accomplished so much without the synergy they gained from each other in this time of flux between the Victorian and Modern age.
This is their true story, written as a novel in letters and diaries. It is an easy and engrossing read, leaving you with an indelible sense of these characters. I loved this writer's turn of phrase, so I noted some of them down for you, thinking you might appreciate these slices as much as I did:
A wobbly three legged sort of day…

Nothing is real for him until someone else approves.

…rake the conversation into a leafy pile and set it alight…

I stood spellbound as the words sprinted around the room…

She spoke in the unfetid clean phrasing she prefers…

Does Mr Sargent fall in and out of love with his own paintings?

…the low grass is supple and lush like a well kept secret…

…feeling the thumping dread of a missed opportunity…

…a thousand late days dissolving in fireflies…

She thrums with purpose when she writes…

This morning my happiness was drenched by real life…

I know that chewing over a viscous obstinate question is her way of holding onto a day that is slipping out of her grasp.

Her words rush and tumble like unskilled acrobats…

Words delicately sewn around an abstract idea…

Like a summer hoop on a warm gravel drive…

I want the thundering, ripped edge of Blake…

I keep my questions in a tidy hedgerow…

I feel horribly housebound and built of base metals…

She will charm her students into sailor's knots…

Three golden spheres of impossibly ripe architecture…

Our life has taken on the heavy immobility of a load bearing wall.
Wonderful, eh?
I never liked Virginia Wolfe's writing, and now after I read this book, I understand better why. She was a narcissistic, manipulative, jealous wing nut – probably bi-polar– who would stop at nothing to keep all the attention on herself. Other characters here disappoint, but none more than Virginia.
If you'd like to bring this time period into sharper view, you might enjoy this book about a group similar to the movers and shakers of the Golden Age in Greece, or the Renaissance, that gathered together to bring their ideals forward to a new age. To quote Vanessa, "It never occurred me that what we were doing wasn't important." And so it turned out to be that they all made a meaningful contribution, even though they were muddled in between much of the time.
Also, of note is that Vanessa's granddaughter endorses this book on the back cover as elegant and faithful.
Overall, I give this book five stars.