Houston's Menil Museum (& Rothko Chapel) Photos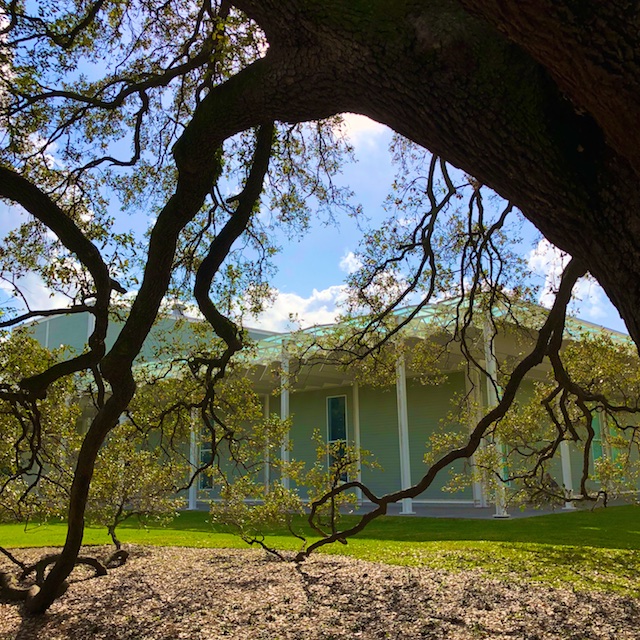 I really liked the Menil Museum in Houston. This one family's very impressive collection; the daughter to the Schlumberger fortune (who made their money in the oil business), collected 17,000 pieces of early to mid 20th century artwork and artifacts. Of particular interest is that not only did they collect the artwork, but also pieces that inspired and informed the artist's work. These are displayed side by side with no explanation, and is often a fascinating juxtaposition. No photography was allowed in the galleries, or I would have shown you an example. They intentionally limit cell phone use, photography, and explanations to encourage the viewer to have a more immediate and direct experience of the artwork and exhibits.
Also part of this campus is the Rothko Chapel, shown from the outside in the last two photos below. He painted large all-black panels for the chapel, which I thought was an unfortunate response to an amazing opportunity, until I visited. The black panels effectively turn your thought inward, and also heighten your awareness of those around you. When a cloud passes over the skylight, the whole place changes. I actually liked the effect quite a lot, which surprised me because I like color so much. No photography was allowed in there either, but you can see it here on their website.
If you ever find yourself in Houston, don't miss the Menil collection! Check out my photos outside the galleries below.