Photos of Others at the New England Robotics Competition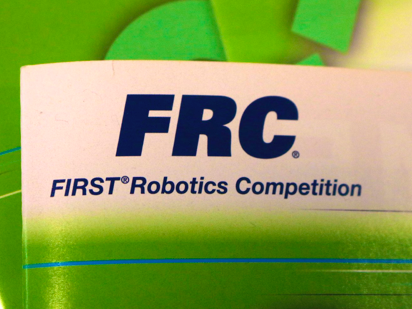 Here are the photos that I took from the New England Robotics FIRST district championships, that do not include those of our team (which you can see here).
I love this program with its emphasis on "coopertition," "gracious professionalism," science, and technology. Finally there is a fun, engaging sport for STEM kids. Making learning into a cooperative game is brilliant, and teaches lessons of teamwork and the art of building effective alliances, skills which are so helpful in today's world.
In these photos, you can see the red mohawked fellow whose name is Eric, who is the energetic and friendly MC of this tournament; everyone enjoys him. Also you can see Woody Flowers, one of the originators of FIRST Robotics along with Dean Kamen; he is a Professor Emeritus of Mechanical Engineering from MIT. He spoke to the audience and gave them a thoughtful reading list that they should read; I just loved the way he talked to a stadium full of energetic kids– like they are the intelligent wave of the future that they are.You can see him in the photos with his grey ponytail and a shirt that all the kids can sign. His message was that they embodied hope for the future because they 1) made decisions based on facts, 2) they were full of feeling–they cared and had empathy, and 3) that they were fair in a world where fairness was rare.
He's right. These kids are marvelous. I enjoyed photographing them and am so glad they are in our world. FIRST Robotics is terrific, and these photos can give you a bit of the flavor. If you know a high schooler (or a potential mentor), encourage them to find a team and get in involved with it. I'm glad we did! Where would I be now if I had had this at their age?