New Poem: Ladybug Convention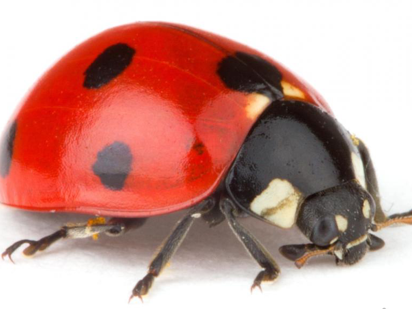 Ladybug convention
Some say ladybugs represent luck,
while others say they typify spiritual devotion,
and are a signal to follow your bliss
and find true happiness.
This arises from the fact
that the "lady" referred to
in the name ladybug
is the Virgin Mary,
so they hold a special link to mothers
and share a message of release.
In Ireland they are considered
a symbol of protection
for they assiduously defend crops
so farmers in general know them as a good omen
because they eat many harmful aphids,
which is probably the reason
they are also connected
with abundance and wealth.
I hear they especially like white houses.
Many people love them
in their scarlet capes, and sporting
their sprightly black polka-dots.
So here I am
on the third floor of our white home
hosting a ladybug convention
surrounded by these friends and advocates
in my spiritual healing office and art studio
the last spring our youngest child is home.
I've spent a good part of the day
ushering these mischievously cloaked,
coy well-wishers outside,
but they are still convening,
surrounding me, buzzing busily
like they are delivering
an importantly insistent message.
I don't believe in superstition,
but I don't countenance coincidences either.
A strong metaphor is worth noting.
Polly Castor
4/13/15