Our Hostess this Week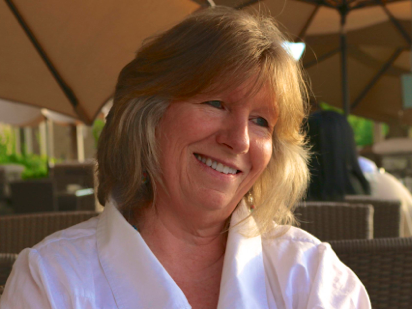 Our hostess for this week in Sacramento was someone I had met only for a couple minutes once in Boston, but she knows my kids, who all think she is awesome. Now I have confirmed this in person since our older daughter invited us to stay with Elizabeth for a week while we hunted for an apartment.
Elizabeth was our son's group leader for his National Leadership Council class, which is a great four year program run through Discovery Bound for eligible Sunday School students. With this group our son traveled both to Alaska and Peru for projects, and through these efforts received a congressional award. Elizabeth was also affiliated with the Adventure Unlimited Ranches in Colorado where all three of our children have spent some time.
Anyway, this week Elizabeth has spoiled us with orange juice fresh picked from her back yard and squeezed into ambrosia each morning. She has plied us with dark chocolate truffles, salted caramels, sparkling pear nectar and Dolce de Leche Haggen-Dazs.
Like many of you, Elizabeth has been a long time reader of my blog, and like me, she is a painter, a book lover, a mother, and Christian Scientist who enjoys beautiful food and a good walk in the park. It was truly a pleasure to get to know her.
The more Christian Scientists I meet, the more I am impressed with these incredible individuals. While each one is remarkably unique, they distinguish themselves by being kind, generous, respectful, genuine, and best of all, deep thinkers. Elizabeth clearly lives by the adage "finding your own in another's good" and we were certainly the beneficiaries of her lovely approach to life.
Wow. Thank you so much!