Recipe: Herbed Lemon Pepper Butter for Swordfish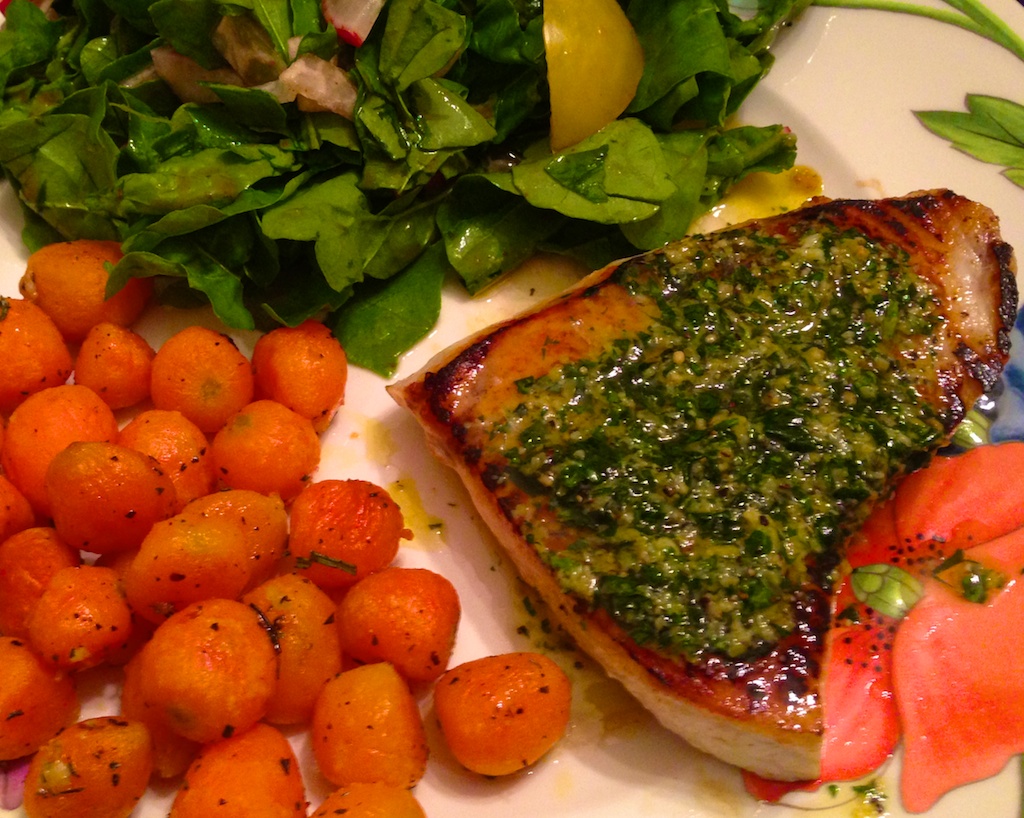 We don't have swordfish that often but when we do, this is one way we enjoy having it. This recipe makes enough for four people.
 
1/2 stick organic butter, melted
zest of one lemon
2 tablespoons (or up to 1/2 cup) fresh parsley, chopped
3/4 teaspoon Lemon Pepper
1 clove garlic, crushed
1/4 teaspoon sea salt
 
Mix ingredients together well in a small bowl.
 
Sear swordfish in a non-stick pan with a tablespoon of olive oil on high. Cook three minutes on each side (more or less depending on thickness) until opaque but not dry.
 
Serve with herbed lemon pepper butter on top.
 
Enjoy!