News of the World (Book Review)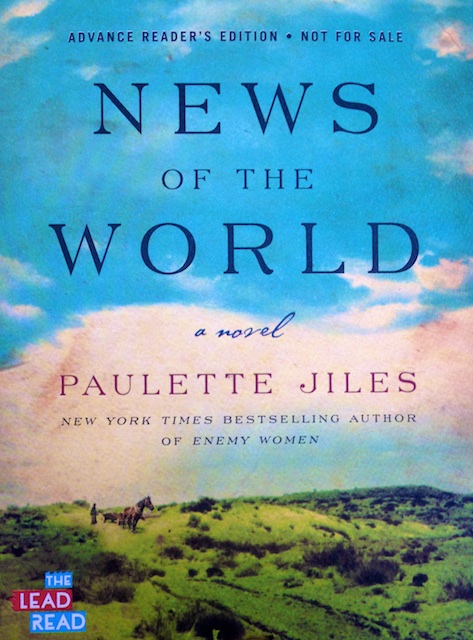 This is an easy to read, engrossingly wonderful little novel. It is a tale of adventure that comes upon an old war veteran and a ten year old white girl rescued from captivity with the Kiowa tribe just after the Civil War. He is charged with returning her to her relatives, which involves traveling by wagon through hostile territories all the way from the Red River in northern Texas down to San Antonio. Together, they face many challenging situations.
She is reticent, "with no more expression than an egg." He was a Captain, having first fought in the war of 1812 at the age of 16, then became an army messenger throughout the south, and now was an itinerant public reader of the "news of the world" –for a dime admission per person–to remote western frontier towns hungry for information. "Maybe life is just carrying the news. Surviving to carry the news. Maybe we have just one message, and it is delivered to us when we are born and we are never sure what is says; maybe it has nothing to do with us personally but it must be carried by hand through a life, all the way, and at the end handed over, sealed."
This short, sweet book is full of gun-slinging action, overcoming, and warmth. It is perfect to read after something longer or more demanding. These are two well drawn characters you will not soon forget.  You will be glad to have traversed with them for a while. This book rings true and I give it 5 stars. I recommend this quick, worthwhile read!