Book Review: The Widower's Tale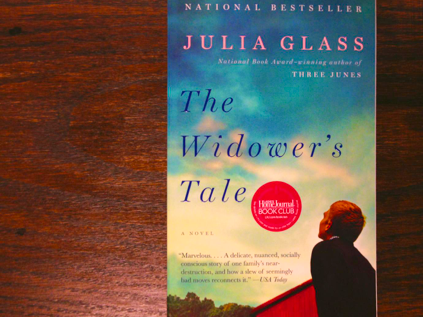 I really enjoyed this novel and give it five stars. Chewing it over while I slept, my subconscious awoke me too early this morning wondering how it was all going to play out. I lay in bed imagining dozens of directions it might go, finally trundling out of bed to the cool, still-dark side porch to finish the thing and find out. Not too many books end on a hopeful note these days, but this one does.
The main character is 70 year old Percival Darling, a retired librarian, whose wife died thirty years prior. He steps out of his comfort zone to allow a preschool to take over his barn, and this is just the beginning of a process of renewal for Percy. He realizes he has retired only from work but not from life, which is a wonderful trajectory to watch a character take.
There are many subplots in this book, which intertwine, jump around, and overlap. At first this is a lot to take, but once you settle in, these are people you like being with; they feel real, and therefore are beguiling. This book is rather long and detailed, but once you get involved, you don't want it to end.
When it does end, it is at a satisfying moment, and even though it is not all neatly tied up, now the loose ends are not troublesome. You feel since you've come to know these people, you know where they are headed – unlike at that point 4/5ths of the way through that made me awake in the night.
The whole novel takes place in a little over a year, but a large part of the story is told through both foreshadowing and flashback. I felt this was executed rather deftly. Also quietly woven into this story are many of the issues of our day, and they are explored seemingly without agenda, merely as part of life at large. There is a thoroughness and sensitivity here that makes this read feel more rewarding than much of the fiction available.
I agree with this advance praise offered for this title by Booklist: "Elaborately plotted and luxuriously paced, Glass's inquisitive, compassionate, funny, and suspenseful saga addresses significant and thorny social issues with emotional veracity, artistic nuance, and a profound perception of the grand interconnectivity of life."
I look forward to reading more by this excellent author and have added her previous novel Three Junes to my future reading list.