Photos of a Consignment Shop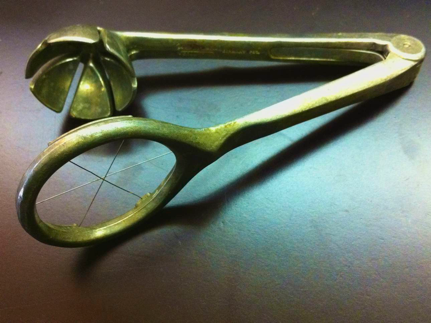 Yesterday, on a rare lazy Saturday afternoon, we found ourselves browsing in this consignment shop. Photos here were taken with my iPhone; I did not expect to wish I had my camera! My youngest daughter has been setting up still life arrangements to draw recently, and this shop was rife with them already assembled everywhere you looked!
What did we buy? The old egg slicer shown above, which will be fun to use. What did I like best? The blue and white pitcher and bowl shown last below – isn't that dreamy? I love it. And who wouldn't appreciate the small bronze dinosaurs shown first below?