Spiritual Pep Talk from a College Student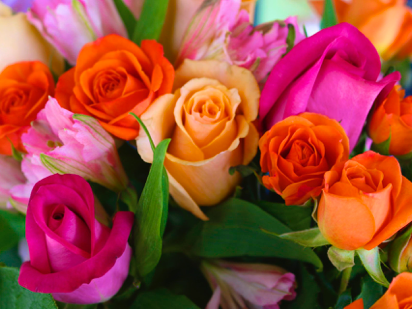 While one of our church members was chaperoning a college trip abroad, a student (double majoring in Computer Science and Physics) shared with her this pep talk he had written for himself. She, in turn, loved it and emailed a copy to her husband, who on our side of the world, shared it during a church meeting. I liked it it too, so I relayed a request back to the author him asking for permission to print it here. He has graciously assented, so you too can avail yourself of his thoughts by reading them below:
"Focus your mind so intently on love. It seems hard in the moment because it's so tempting to pay attention to the firework display of sorrow for yourself. But is it? Just stop. Breathe. Put your head up and be content with the immense, surrounding good. Show your gratitude for it by expressing your love in word and in deed.
You will be tempted over and over again to be tricked into believing that you are something other than the expression of Love. Don't for a second give in. It becomes easier with practice, but if you feel so lost, have no fear: God meets you where you're at. As you talk to God and familiarize yourself with His loveliness, you epitomize the "unforced rhythms of grace." Law dictates that you must be well and God enforces this.
Whatever the material senses are telling you, this is not who you are. You are not a slave to these so-called laws. Take command of the situation and rise. Rise in the name of Truth, Rise in the name of Love. Rise in the joy that illness, pain, antagonism, and fear cannot touch you, nor anybody else. Rise and don't look back because who needs to be reminded about what has never mattered? Don't trick yourself into thinking it had any worth.
Now continue on. You have just become aware of the impenetrable armor that exists around you. Unfurl your flame and let it blaze, illuminating the vastness of treasure around you, both for yourself and for others.
And if this temptation comes back to try its hand at tricking you again? Listen and smile all the brighter as it "clinks" against your armor and falls to the dust from whence it came."
Shane Witters Hicks