OMG: We Won the Boston Robotics Regionals!!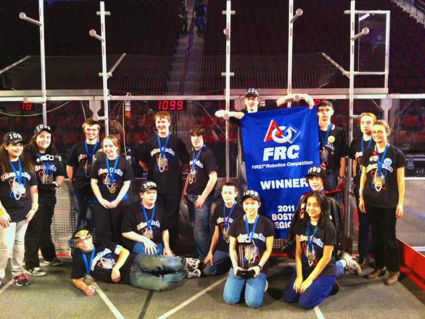 I'm still stunned that my son and daughter's Brookfield High School team WON the Boston Regional FIRST Robotics tournament yesterday. They came up from behind to this incredible finish, starting in 24th place at the beginning of the quarter finals! (My son is holding the sign above and is on the right in the first photo below and my daughter is on the far right above and in the middle below.) Even though they are homeschoolers not attending this high school, they have made themselves both integral and indispensable to this team, and had the honor of driving the robot and being "human player," respectively, during the competition.
Their team #1099, the Disco Techs, now proceeds to the International Competition in St Louis in two weeks, requiring serious fundraising efforts in the meantime! Their robot was crated up immediately to be shipped directly there. Their mentor, Mr Z, shown in the middle of the first shot below, also won the best mentor award based on an essay the kids submitted before the competition. At the very bottom of this post, check out the five second video taken on my husband's iPhone of my son in a victory walk moments after winning. I love it!
The next several weeks have just become very intense, since my son's AP exams are directly after the St. Louis trip… but God has helped us this far. I'm very proud not only of their amazing technical prowess and consistent, enthusiastic diligence, but of their gracious poise during competition, which proved literally to be the winning edge. The acronym in FIRST Robotics stands for "For Inspiration and Recognition of Science and Technology." Wow.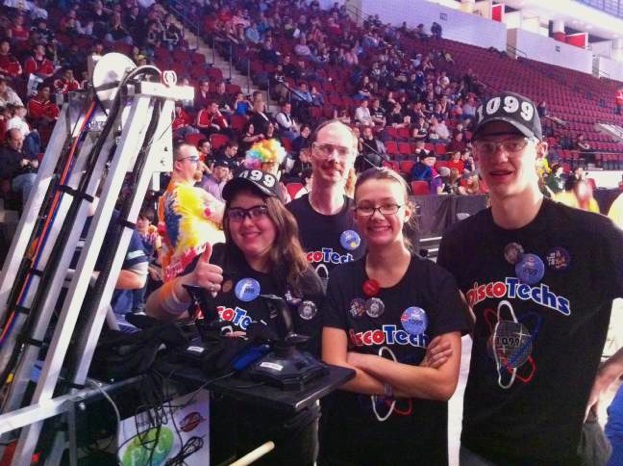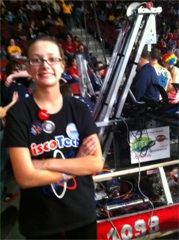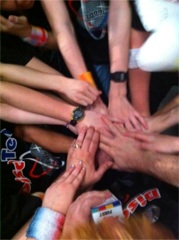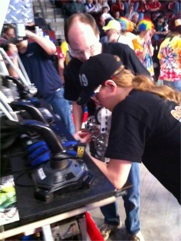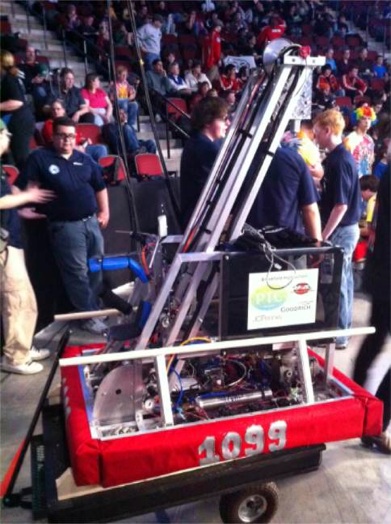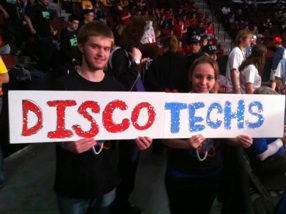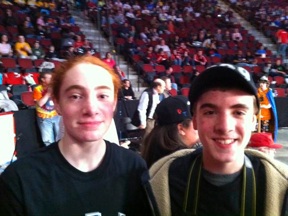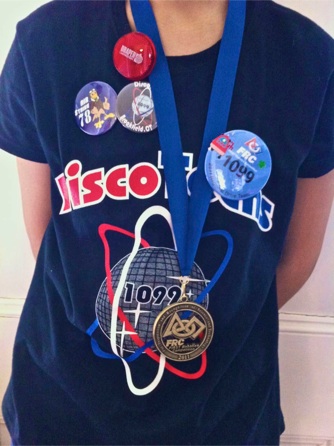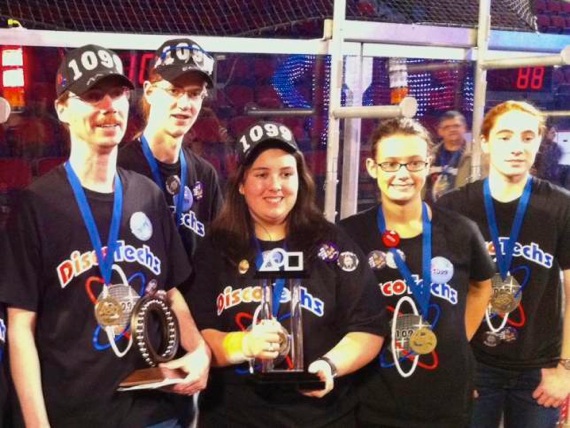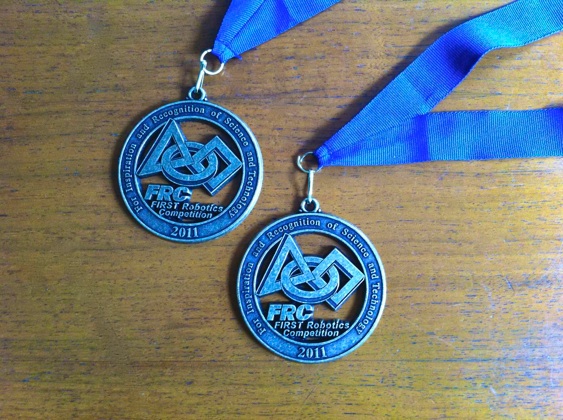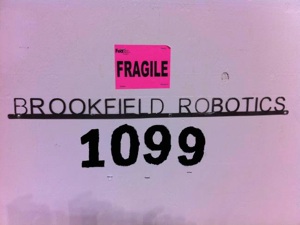 Click to see the video: Robotics Champs