Movie Review: Calendar Girls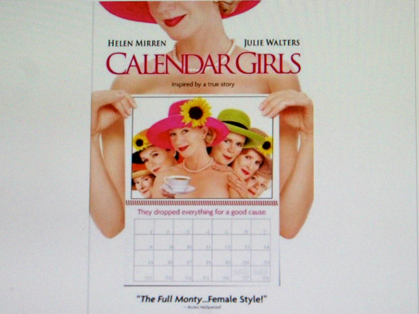 I didn't see this movie when it came out back in 2003 because of the premise: women disrobing for a cause. But since then, I've heard repeatedly from many friends that they loved it. When looking for a video to watch Thanksgiving weekend, I remembered that, and we reluctantly gave it a shot. To my surprise, we really enjoyed it (including some who are very straight laced in our bunch) and we give it five stars.
It is very affirming film about the beauty of women in "full flower." It is about the empowerment that comes from stepping out of one's comfort zone. It is about the thrill of making an actual difference in the world instead of complacently sitting by. All these wonderful messages are delivered with a light heart in a way that is fun to see.
Rated PG-13, there is remarkably little actual nudity in this film. This movie is done in good taste about women who are far from raunchy. It strikes that unusual chord of being both funny and meaningful. If you give it a try, like us, you'll be glad you did.