Wisdom in Four Words or Less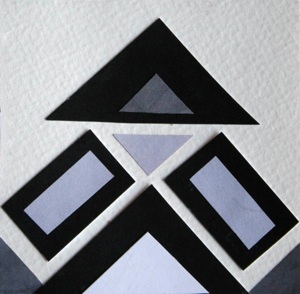 I follow someone on social media who asked people to offer their best advice in four words or less. I was amazed that she had over 2000 responses. It was an uplifting thread to read, so I thought you might like to read a small slice of them. Besides, maybe I need to review this list often! Check it out:
It will be ok
You do you
Trust your journey
Try, then try again
You will get there
Be obedient to God
Never give up
Consistency will pay off
Be kind
Don't be afraid
Keep it simple
Always take a stand
Do not ever quit
Trust yourself, despite everything
Find something you love
This too shall pass
Stop. Breathe. Go.
Don't stress, keep working
One step at a time
No challenge, no change
Love yourself
Say yes to adventure
No excuses
Be positive
It will get better
Do it for yourself
Love always wins
Choose happiness
Trust God's goodness
It's all about balance
Travel is happiness
Slow and steady wins
Have a purpose
Moderation in all things
Be authentic
Believe in yourself
Go to bed early
Make your mind up
Not now, then when?
Tough times don't last
Takes risks
Embrace more good
Never lose hope
Patience and regularity
Give it a go
Stay focused and motivated
Mind over matter always
Start it already
Breathe deep, seek peace
Be a good person
Extend compassion to others
Go for it
dedication, determination, satisfaction
Eat clean, train mean
Better now than never
Be good and enjoy
See beauty everywhere
You are worth it
Let's fix it together
No overnight results
Comparisons are counterproductive
Enjoy the process
You will feel better
You can do it!
Stand start walk run
Build others up
Be your own hero
Happiness is the point
Helping others defines success
Mind your own business
Nothing is impossible
Less things, more experience
Slow progress is best
Health is wealth
Be honest
Forgiveness heals
Appreciate progress!
Live, learn, grow
Own oxygen mask first
Grace is the key
You deserve the best
Anything is possible
Family above all
Don't hate, just love
Dream, believe, acheive
Unconditional love is mandatory
Don't be average
Be nice
Don't skip breakfast
Age is no barrier
Ignore opinions
Be better than yesterday
Never say never!
It will get easier
Everyone starts somewhere
Remember to stretch yourself
You're your only limit
Respect yourself
Be your own person
Find what suits you
Don't waste your time
Consistency is key
Speak gently
Live in the present
Start small, dream big
Take care of yourself
Smile every single day
Quit worrying
Make yourself a priority
Live with no regrets
Work hard, be consistent
Wake up very early
Today's a good day
Remember your goals!
Stop wishing, start doing
Courage, faith, and trust
Carpe Diem!
Stay humble
Seek positivity everywhere
Never judge others
Be consistent. Be consistent.
Keep your soul happy
Let go, let God!
Choose to be awesome
Breathe and believe
Concentrate on yourself
Live more, stress less
Fear nothing!
Always choose kindness
Trust your own intuition
Just start today
Listen to your heart
Live and let live
Transform weaknesses into strengths
Thoughts become your reality
Small steps, big results
Fear is a liar
Don't overthink things
Let Love guide you
Give your 100%
Being is becoming
Have fun being healthy
Don't pretend, be real
Admit to your mistakes
Don't worry, be happy
Find what feels good
Run your own race
Be the change
Spread joy around
Don't self sabatogue
Be considerate of others
Do your best everyday
Follow your instinct
Smile, you've got this!
Challenge yourself and continue
Do what's necessary
Baby steps of improvement
Stop listening to others
Chase your high ideals
Be confident
Be your biggest fan
Do more, postpone less
Buy low, sell high
Never underestimate your ability
End goal in mind
Keep your head up
Pursue good habits
Consume less, recycle more
Earn it everyday
Every moment is precious
Cherish every singe day
Stop comparing yourself
Money doesn't buy happiness
Always trust your gut
Let it evolve naturally
It's not magic: practice!
Mindfulness, moderation, motivation
Only your opinion matters
Don't be afraid.
Find your rythmn
Seek advice when needed!
Look forward with hope
Pray and be conscious
Everyday, be reborn
Try your best everyday
Fear is an illusion
Everyone's progress is different
Less stuff, more living
Find God
Persevere 'til the end
Be thankful
Choose to be happy
Be accountable and organized
Focus, forgive, grow, love
Don't talk, do it
Work hard, play hard
Be calm and serene
Be your own boss
Everything will work out
Practice makes perfect
Desiring help isn't failure
Find the power within
Bloom where you're planted
Humble yourself before God
Find something you enjoy
Count your blessings
Just show up
Just appreciate the moment
No action, no results
Keep a gratitude list
Sanity not vanity
Be your best self
Choose your battles wisely
Celebrate every tiny victory
Get enough sleep
Turn criticism into motivation
Find your own style
Leave your comfort zone
You're your only competition
Divest from fossil fuels
Un-faced fears become limits
Always start over again
Pursue individual excellence
You can't please everyone
Attention to details please
Everybody starts from scratch
Treat people well
You create your reality
Thank God every morning
Drink more water
Never settle for mediocre
Random acts of kindness
Make the world better
Live not exist
Prepare to surprise yourself
Form over speed
Love God, love others
Growth isn't always comfortable
Never keep score
Don't be embarrassed
Study hard
Choose consistency, not intensity
Nothing ventured, nothing gained
Ask God for direction
Do what is worthy
seek progress, not perfection
Don't give up!
Life your life fully
Keep moving thought forward
Just be at peace
You'll thank yourself later
This is what world thought looks like; this is what people are thinking about. A little different than what you hear about on the news, isn't it?
Be encouraged! Pick out a few and do them!
What else would you add to the list? Put your four words or less in the comments below.