Parent's Weekend at St. John's College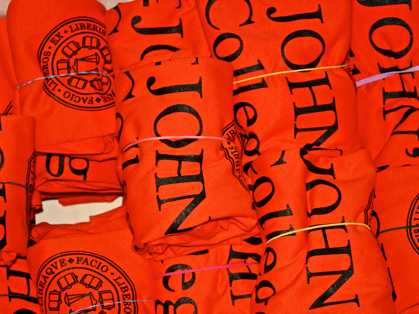 It has been our role today to rejoice in our oldest child thriving in a rigorous college setting. She is happy, stimulated, challenged and exhausted. We are proud of her hard work and ongoing diligence to a demanding program. We sat in on her class today – a baffling discussion where no right answers were offered.
We saw rooms she inhabits and met some of her friends. We read quotes by the men that brought the great books curriculum in the middle of last century to this old school. Our daughter was pleased to see us and relieved it wasn't stressful. We were here to help after all and not drain her further.
So other than lavish her with unconditional love, our purpose was to feed her, and take her to the St. John's College bookstore and the hardware store. Below see my photos of our day… (And so you know, the last photo shows decor in a stairwell based on the five Platonic Solids…)