Needing Spring (New Poem by Polly Castor)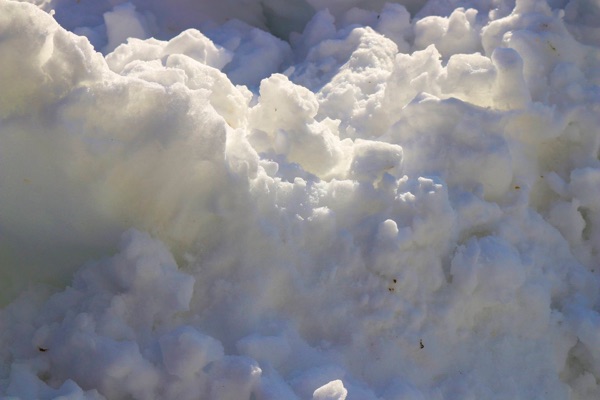 Needing Spring
A lot of accumulating good
is going on at once
to make the most of
deadlines, opportunities, decisions
new clients and directions
that I hoped for and are here,
but it is snowing again in March,
piling up,
trying patience
and fraying already loose ends
beyond what the proverbial
groundhog predicted.
Spring is hiding
underneath there,
somewhere, dormant,
while the clocks change anyway
to save our daylight time
which oddly evaporates
just as fast.
I paint and pray on,
unruffled, working persistently,
on insights and websites,
scrambling over a moraine
of important tasks,
like being a catalyst for healing,
while marinating in the minutiae
of nebulously long lists
with not every duty even on them,
cooking three,
deliberately
slow
meals a day,
creating beauty
and nurturing wholeness,
that just gets devoured
and when am I to get out
and take that walk?
I have so much to do
and actually accomplish
quite a lot contentedly,
but I sleep so deep,
it is like oblivion
overtakes me,
as the snow mounts
higher on the drift
and I find I need spring–
both the season and the bounce
that relentless release
from turning inward.
I'm ready to
burst forth
into the world
like a stream
overwrought
with snow melt
floods its banks
gushing, surging,
expansive,
until at last
there is enough space
to become still and calm
and to even out,
dissapated.
I feel like I'm gaining
newer and yet newer ground
but there is so much
untapped in me
waiting to be freed,
rumbling sonorously
reverberant within,
primed, poised,
and yearning to fizz or spurt
like a geyser to the surface
or be conveyed usefully
channeled on an aquaduct.
Turn the spigot,
unleash me,
pour me out,
melt me,
let what I uniquely
have to offer
soak into the soil
feeding it my portion
hastening the delight
of an urgently refreshing,
universally satisfying,
mutual spring
of shared renewal.
by Polly Castor
3/14/18