Captain Fantastic (Movie Review)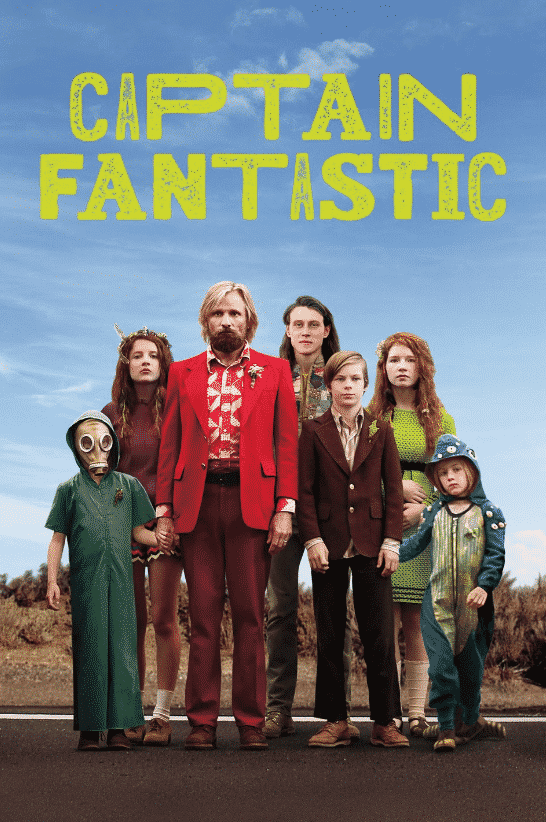 This 2016 film was thought provoking and we had a good discussion after it. How does one live out from one's ideals in a world that is incongruous with them?
While I don't hold with stealing, killing animals, giving kids weapons, or nudity in public, I have not knocked this film down to four stars because of the presence in the story of these elements.
I do appreciate home educating kids to excellence, appreciating and being in nature, eating real (instead of processed) food, and not lying to children, all while trying to help them assimilate. I know from personal experience how rewarding that is as well as how tricky it can be to get that balance right. And I can totally agree with their horror at the unfortunate urban sprawl, the materialistic culture, and the mind numbing invasiveness of screens.
This movie is about a homeschool dad who does some things right and makes some mistakes too. Because of their alternative lifestyle, it really shines a light on our own culture in a way worth considering.
I could quibble with some inaccuracies too (bodies decompose more than that after six days), and with the swearing, but I'm still going to give this film five stars for the good job it does shining a light in areas that need it.
If you want to watch something you'll chew on for a bit afterwards, this may be one for you. We saw it on Netflix, and I give it five stars.