Mastery (Book Review)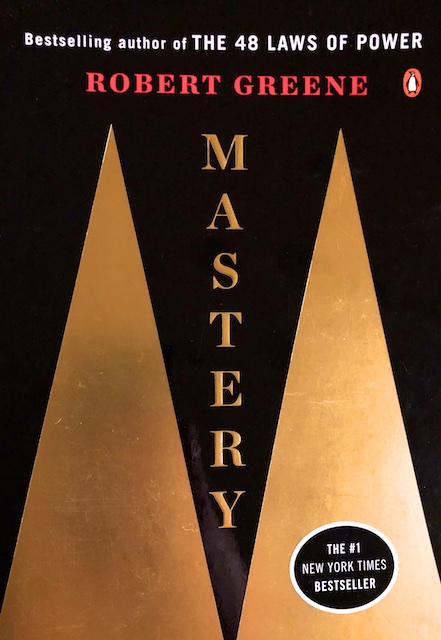 Since I am interested in the topic of mastery, this book has been on my to-be-read list for some time. I'm glad I read it, and enjoyed the cameo biographies of those masters I was less familiar with. But I was frustrated with both this book's blatant and pronounced internal repetitiveness, and I was restless with those bits that reviewed histories I knew all too well previously. For this reason I can only give this dense book four stars.
In short, to be a master, you need to choose a field you are passionate about, and that you are happy to throw yourself completely into. Then find a mentor, and go through an apprenticeship stage, where you learn and pay your dues to get your feet wet for your first 10,000 hours. Next you need to step out on your own and decide to take a different approach then is the usual path. Throw into this mix a good dose of what he calls "social intelligence." Then through diligence and hard work, while being both creative and active, gain the next 10,000 hours, after which you will naturally reach an intuitive flow state on your topic, where people will think you are a genius. You are not; you just persevered through all the required steps.
Examples from the following masters are highlighted in this book: The Wright Brothers, Martha Graham, Marcel Proust, Amadeus Mozart, V.S. Ramachandran, Henry Ford, Buckminster Fuller, Benjamin Franklin, Cesar Rodriguez, Leonardo Da Vinci, Glenn Gould, Temple Grandin, and Michael Faraday, among others.
This book will make you see that follow-through is the key component to mastery, and that is within everyone's reach. Mastery is not a matter of talent, but one of learned and cultivated attention.