Pecan Sandies (Recipe)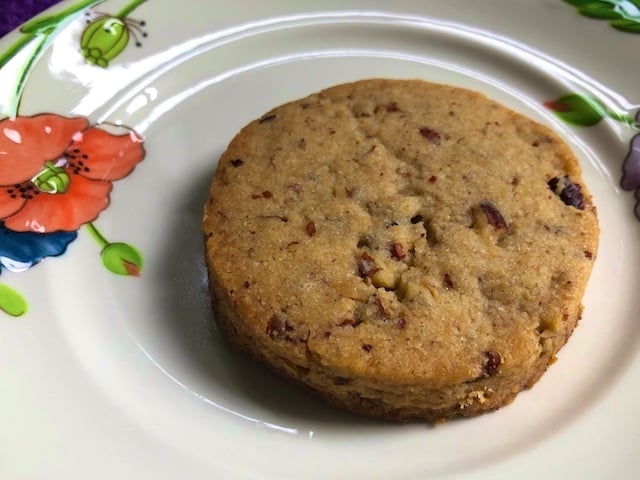 These pecan shortbread cookies are so good!
Pecan Sandie Recipe
3/4 pound butter
1 cup sugar
1 teaspoon pure vanilla
1 teaspoon pure almond extract
3 1/2 cups organic flour (all purpose or sprouted whole wheat white)
1/4 teaspoon salt
1 1/2 cups pecans
Preheat the oven to 350ºF.
Toast the pecans on a baking sheet for eight minutes, then dice into small bits.
Mix together the butter and sugar until they are just combined. Add the vanilla and almond extracts. Add the flour and evenly distribute in the salt. Add the pecans, and mix with a mixer on low speed until it starts to come together. It'll still be a bit crumbly. Place it on a surface dusted with flour and shape into a flat disk. wrap in plastic wrap and chill for 30 minutes.
Roll the dough 1/2 inch thick– the dough still will be a bit crumbly, so you'll need to press it into place as necessary. Cut into shapes with a cookie cutter. Place the cookies on an ungreased cookie sheet.
Bake for 15 minutes (our stove!) or until the edges begin to brown.
Allow to cool, and enjoy!