Farmer's Market Produce and Flowers (Photos July 2020)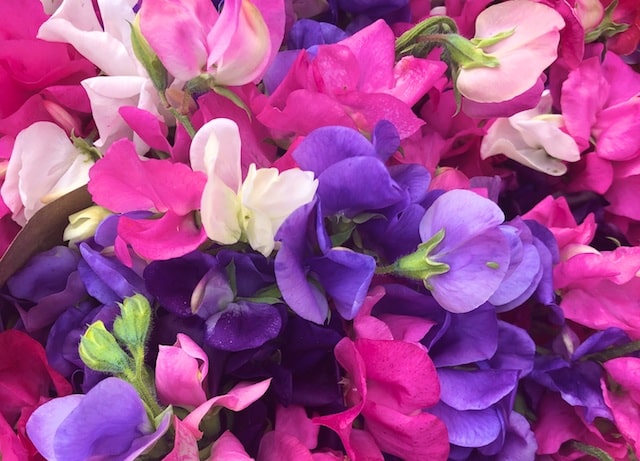 We have not been going anywhere, accept Costco, the grocery store, and our weekly farmer's market. I love the farmer's market and always have. It is a sustainable way to eat– in season, buying local, with a lower carbon footprint, and having a relationship with who grows your food. It is a great way to be out with your community too. I can't encourage you enough to frequent your farmer's market. This month it has been the event of our week.
In this post, you can see photos of the produce I bought that were taken once we returned home, clustered as still life compositions. I approach buying produce at the farmer's market like it is curating a palette of colors and flavors to play with that week. In addition to what is in these photos I buy at the farmer's market two dozen eggs each week, and sometimes milk, goat cheese, salsa, or micro greens. Our own garden is starting to produce too!
Also, I include in this post photos of some flowers I oogled over (but did not purchase) at the farmer's market this month. I love them all, but can't justify buying any when we have so many in our own yard.
I hope this post wets your appetite to get your mask on an head out to your own local farmer's market each week!