The Bishop's Wife (Movie Review)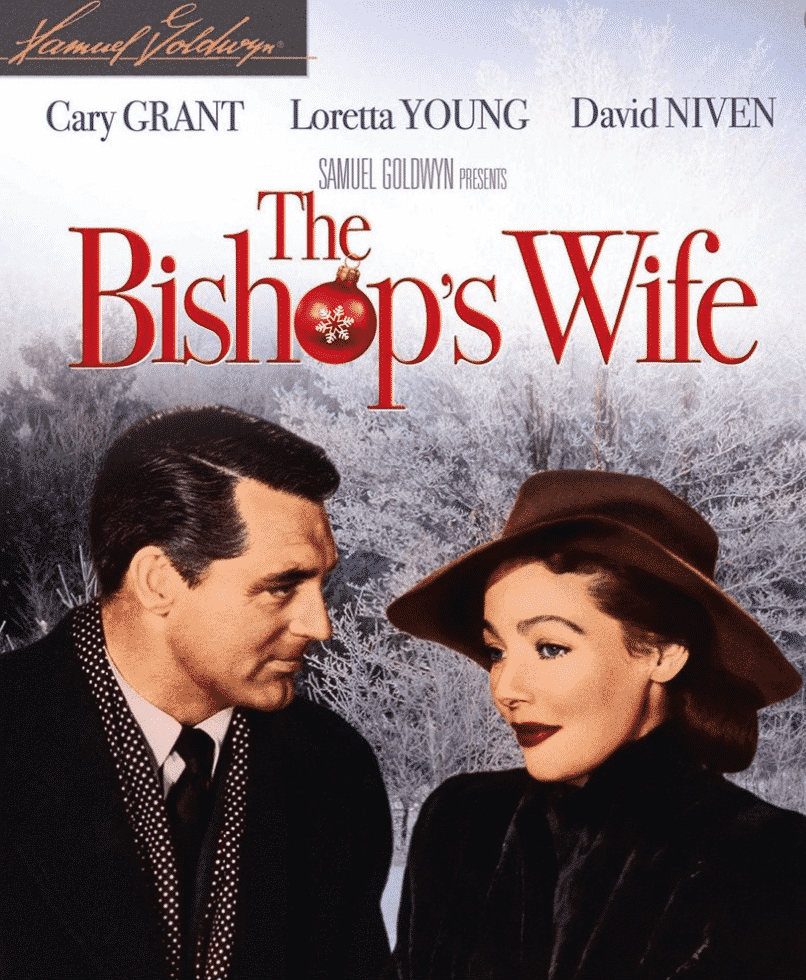 I'm probably the last to see this wonderful Christmas movie, but if there is anyone else out there who hasn't seen it either, please know that I loved it. I don't want to give the plot away, but he message is spot on, and Cary Grant as eye candy is not bad either!
My only beef with the movie is that I'm sensitive to the fact that it is a homogeneously all white cast, with no minorities, no people of color, no disabilities, no alternative lifestyles depicted– only white privilege together with those even more privileged. That spells out the myopia of some in 1949 when this was made, as well as elucidates how far we've come in regards to inclusion, even though we have much further to go. But look beyond skin deep appearances here, and the story is sound. I give this classic, "black and white movie" (ha!) five stars anyway, forgiving them this gaping omission as a product of their times.
We watched this film "from the silver screen" for free on Amazon prime, but I think it is generally available otherwise. If you haven't seen this classic, now would be a good time. Enjoy!