For Success in Life Seek Connection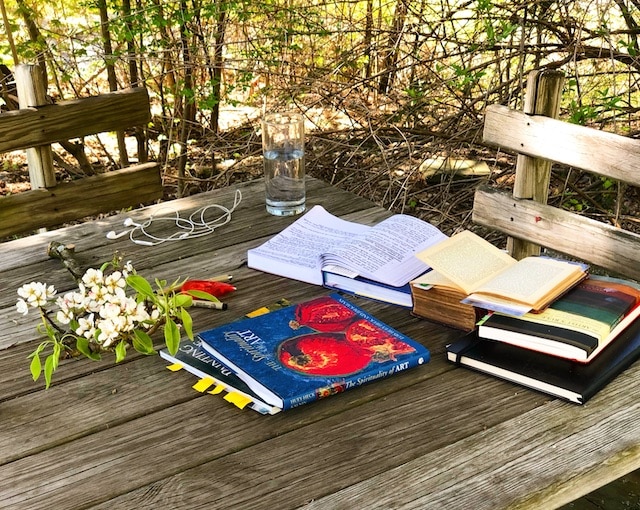 Our book group read a book, How Will You Measure Your Life, which incidentally, we do NOT recommend. We were uniformly underwhelmed by it and felt the title and the book had little to do with each other. When all was said and done, we were more interested in the title than the contents. So that naturally sparked the question, How will we measure our life?
In our discussion, connection surfaced as the most prevalent theme. I asked if this would still be true if we were not all so starved for connection right now, given our social distancing because of Covid-19. However, the feeling was that this would still be true, regardless. Everything everyone pointed to, which was important in life, seemed to cycle back to connection.
Whether it is joy or beauty that is important to you, travel, adventure, making a difference, leaving a legacy, feeling and expressing love, family, friends, learning, growth, nature, expressing oneself, spiritual communion, obedience to the divine, compassion, moral behavior, authenticity, helping others, or making the world a better place, they all boil down to connection. All these things were brought out as yardsticks to use to measure our fruition and success (notice money and status were not). They represent connection to people, places, and ideas, connection to your truest, best self, or connection with God.
I thought that was a rather interesting summary. Indeed, desiring more connection, complete with deeper discussions, is why we started that book group to begin with. I guess it is working, or maybe the people who valued connection, are the ones who joined in.
Frankly, lately I've been enjoying the simplicity of this time set apart. I'm not missing a bunch of the connections I usually have in my life. I've been able to begin pursuing goals that are impossible when racing around too much. I'm walking more, and feel more connected to the land. I'm more diligent about my spiritual study, feeling more connected both to God and my calling. Additionally, I'm more creative in trying new things, and I'm reading more deeply.
I'm seeing that in some ways what looks like less connection can actually mean more. I have been re-evaluating some things I used to do for "connection," and finding they are not actually useful priorities for my time. Quality over quantity seems to work best for me.
When you say yes to one connection, it automatically means denying another. Connection to others cannot be as meaningful when you do not get enough time to connect with yourself, your place, with thoughtful ideas, and with God.
Prioritize the connections to whatever and whoever matters most to you. We distilled success in life down to this one thing. Do you agree? Tell us in the comments!