The Golden Wolf Saga (Book Reviews)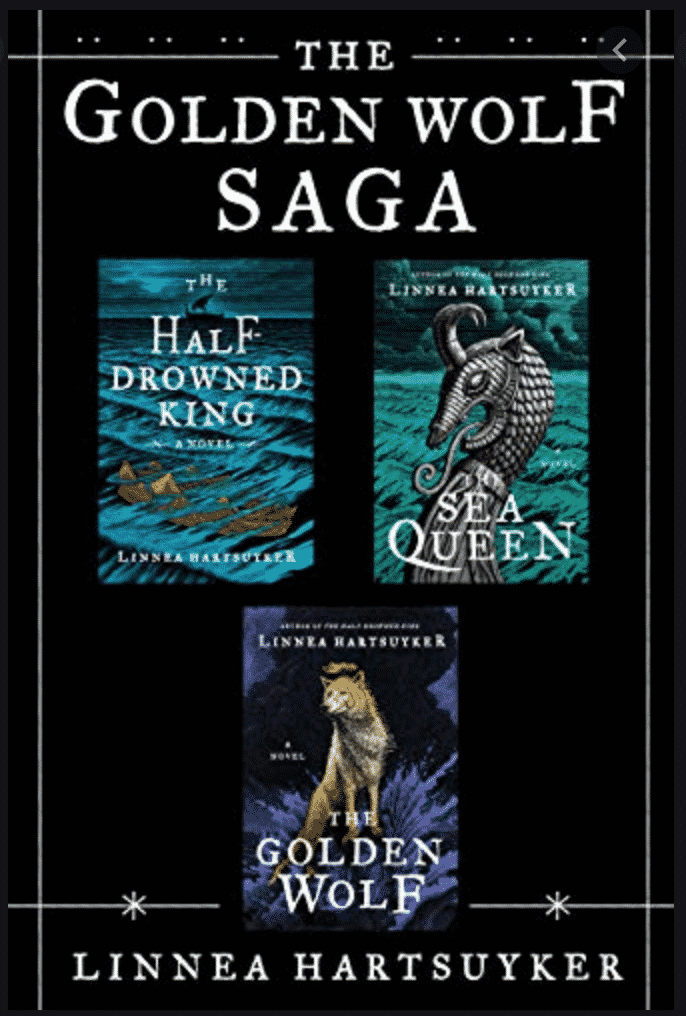 Back in February, I reviewed the Half-Drowned King here, and as promised, I have now read the other two in this epic Viking trilogy, The Sea Queen, and The Golden Wolf. After spending three months surrounded by 9th century Norseman, it will be a surprise to resurface to the COVID America of 2020. Regular immersion in this completely different culture and time– all 1350 pages of it– was very much appreciated.
The author does a good job weaving women into the very male Norse sagas, especially the Sea Queen and her daughter, who are both strong, likable characters. If there is any problem with this trilogy, it is that it is long, and the middle book bogs down a bit half way through.
But all this detail is also an asset, giving breadth and perspective on all the different rulers in Norway that needed to be conquered, negotiated, pandered, or coerced to unify Norway under one ruler. That was a daunting project, which is also true history. This compelling tale is richly reimagined, and since I've spent so much time with these characters, it is unlikely that I'll ever forget them.
So if you are stalwart enough to brave sword battle, and the intricacies of feuding honor during a bloody time, you might enjoy this diversion. You'll have a whole passel of Norwegian names circling in around in your thoughts, and need to be prepared to keep track of all of their respective lineages. The bonus is you'll learn a lot about what it was like to live back then, and you'll escape where we are now a bit.
I give the whole series 4 stars.