Half Drowned King (Book Review)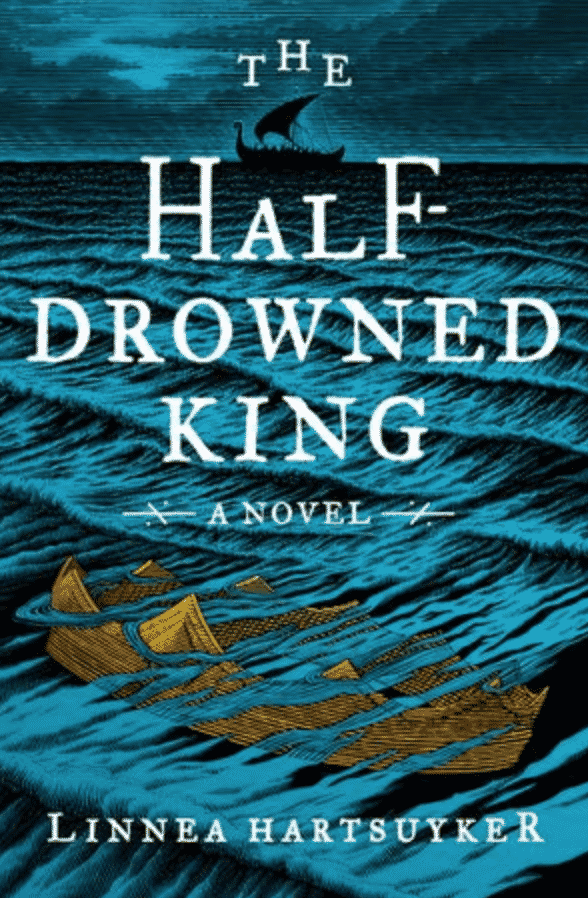 I thoroughly enjoyed this book, especially on the heels of visiting the Viking settlements in Newfoundland last summer. I will immediately be reading the two sequels of this trilogy.
At the beginning of the book, Ragnvald is thought murdered and drowned, instigated by his step-father who doesn't want to turn over the farm to him. However, Ragnvald survives to avenge himself. Meanwhile, his impetuous and adventurous sister Svanhild runs to escape the life her step-father has in mind for her. Brother and sister are both strong characters who love each other, but end up on opposite sides of the fight to bring all of Norway under one king.
Set in the 9th century, this story is apparently closely based on the actual sagas of King Harald, which were written later on in the 13th century. It is clear that the author did extensive research in order to capture these atmospheric settings that seem so real. The Half-Drowned King is so rich in cultural detail that you gain an understanding of how the people in that time period lived, and what they believed.
Somehow, I can't give a story glorifying revenge and sacrifice five stars, although I considered it. This is a pillaging saga that accomplishes the telling of a different time and morays sensitively, without an overlay of 21st century morals, but also without bloodlust or ribald, gratuitous violence, even though there is plenty of deadly swordplay. It portrays honor and law abiding behavior, even in what is usually considered a mutinous, brutal time.
It was a special pleasure to read well done historical fiction of such a different time period. I give this one four stars. Even though each of these books is well over 400 pages, I am commencing to devour the next ones at once.