March Rambles in Huntington Park (Photos)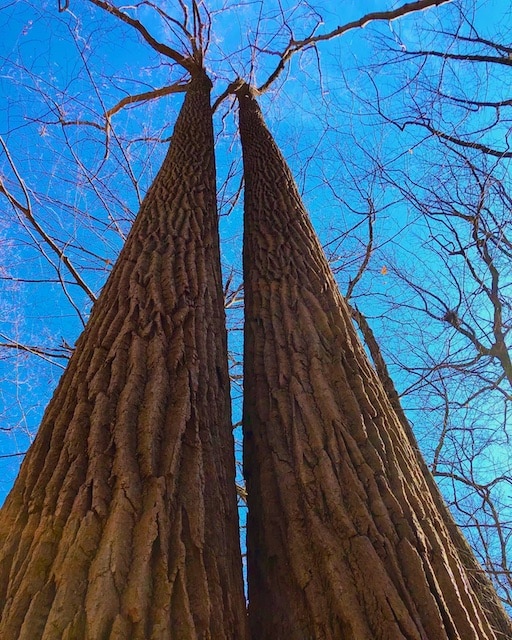 This month, I've been simply working, making meals, and getting out for a daily hike at Huntington State Park. I've been so grateful for these rambling excursions. All this fresh air and budding beauty routinely restores my soul. I love to explore and discover unknown territory through travel and adventure, but this is a special time to focus on one's own local turf.
I am very mindful as I amble the same paths day after day, of small changes, ripples, and the difference light makes. I've tried to capture a bit of that on my iPhone, which I share in this post. Out there, I've experienced everything from spankingly brilliant blue skies to gray drizzle. It's all good.
One of the changes recently is I now have to pray for a parking place at the park. I'm used to having this place entirely to myself, and I've never before out there in this large land seen the traffic jams like the one shown in the last photo.
As I rejoice in all of God's gracious detail, mirrored in the land, and water, and in all living things, I hope it encourages you to get out there too, and find your own rejoicing in the amazing well-spring of life.