Texas Wedding We Missed Because of Covid (Photos)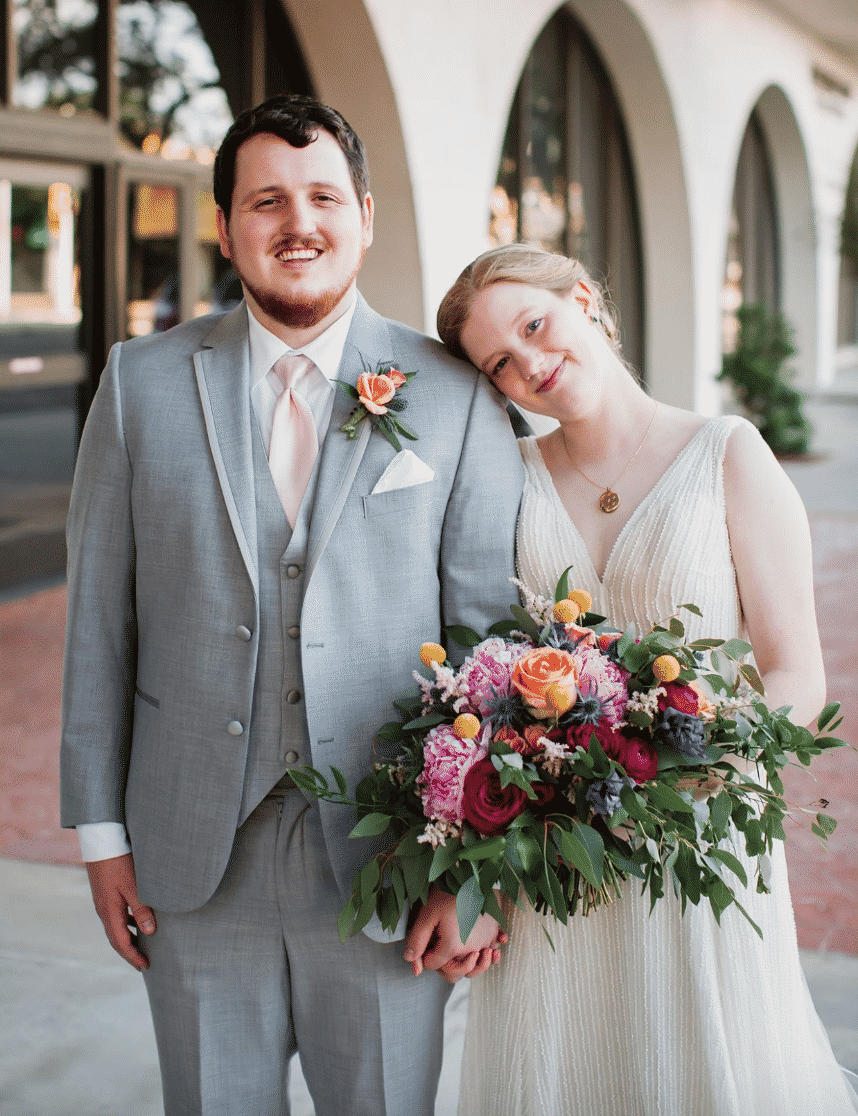 Congratulations Hollee and Andrew!
We would have been at this wedding in Texas this August if it were not for Covid-19. In the big family photo below, check out all those new babies; you have seen all their parent's weddings on this blog over the years. So I felt like at least I should still include this wedding here on the blog, even though we did not attend as we did for this bride's sister and cousins.
The wedding was held in Amarillo, where my husband is from, and the groom's family hailed from Tennessee. Both the bride and groom are in a neuroscience PhD program at the University of Tennessee, which is where they met. The bride is starting her second year (same age as our daughter), and the groom his third.
The wedding was held on the top of the tallest building in Amarillo, in the same venue where the dinner afterwards was served. Weddings this large are not taking place here in Connecticut. Any I know about have been much smaller, outdoors only, and with masks much more in evidence. It is a difficult time to get married.
We miss having seen all these people (and having met those babies!!), but we send the bride and groom our heartiest best wishes, and hopes for a long and joyous union. We are so grateful for this wonderful family!