I Bought a Box of Pastels!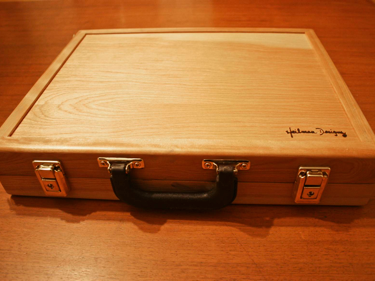 This is a big deal for me! We really didn't have this in the budget, and it is both a true indulgence and a show of commitment to this medium for us to over extend ourselves in this direction! The box came from Heilman Designs (see here) and will keep the pastels from crumbling as I cart them around to use them in painting on location or take them to workshops.
Once open, it has an attachment for a tripod and for an easel to hold the painting in progress. I shopped around extensively on price, having already determined the brands of soft pastels I wanted after trying out several in our class. In the end, I bought them from Dakota Art Pastels online (see here) and got them on sale. I bought Terry Ludwig's (the square ones – I bought his boxes of lights, darks and grays) and Schmincke's (expensive but dreamily buttery soft ones) and my daughter donated all the remaining Sennelier brand ones of hers to the box as well. It took us a whole evening to put them in the box in a way that both made sense and would make finding the right one easier during the painting process.
I've read that a wet painter is likened to a violinist who has four strings (primary colors plus white) and the music/painting is made by mixing the tones. Pastel (dry) painting is more like playing the piano; you need the whole range of notes, because tones are not mixed as much as played in conjunction to create harmony. The box of "keys" then becomes important, as you need to be able to find them routinely and efficiency like on a piano. Also there must be devised a plan to know what color is what, to streamline reordering by the stick once they are used up.
In the photos below, you can see why we are so excited! Now that it is warm we hope to create a place on our screened in side porch where we can leave up works in progress. All I need now is a tripod…