College Applications Are Sent Off!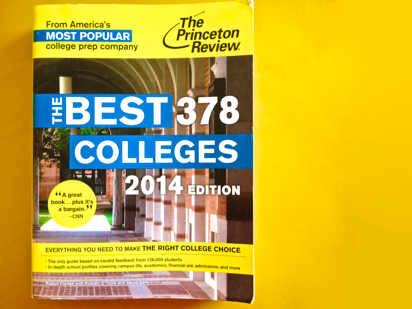 What a relief it is to be able to say that all of our youngest daughter's college applications are sent off! She wrote 16 essays for this project which translates to 4723 words (yes she counted every excruciating one). This is a lot for a math/science/art/music kid who would put writing as the lowest of her academic preferences! Her essays eventually came out well, and once she got in the swing of things, they got to that state faster. Meanwhile, there was lots of hugging and handholding! Looking back, it was a precious, if a bit stressful, time together. We are a good team, but I'm really glad this particular project is over.
The Friday before Christmas, I got all of my arduous homeschooling back-up materials submitted. Needing to fulfill the role of the high school administrator, homeschoolers submit a transcript with a detailed transcript legend that explains exactly what was done for each credit in all of high school. We also submit what is called a School Report that describes our philosophy of education as well as what opportunities we offer or don't have available. Lastly, I wrote her "counselor letter," as the person with the overview of her character and educational experience. These fourteen pages were the intense culmination of homeschooling this precious one K–12. And after going through this for all three children, I now will never have to do it again!
Her application is strong in many ways, although two things fell short of the ideal that I usually recommend to other homeschooling parents about to go through this process. I usually say more test scores are better than fewer for homeschoolers to validate their transcript. But this kid couldn't be made to care much about the testing process, and basically refused to play the test-prep game. When all was said and done, she had one test that she did significantly better on than the others, so we only sent that one in. Also, it would have been better for multiple reasons, in my opinion, to have had all these applications submitted early in December, but she just plain wasn't ready then. Given how hard it was for her to face all this, I'm thrilled to have them submitted with plenty of breathing room in front of the January 1st deadlines! (She did not apply early decision anywhere since her first choice school did not offer that option.) So as with anything, there is the ideal, and then there is what is actually possible given people's perceived boundaries.
Her transcript, her activity list, and her common application essay– which thankfully came out great– are the best parts of her application. Even this modest kid was a bit impressed with herself when she saw it all pulled together in this way. It felt good to see her happy with what she had done. She is authentically interested in what she does and is very enthusiastic about and earnestly committed to all she involves herself in. She knows her mind and heart, and has unusual clarity and perception for someone her age.
We also had gone on a college tour and revisited favorite colleges for interviews, so she had a fairly tight list of where she was applying to. This helped enormously. I have heard of people applying to zillions of schools they have never been to, figuring they'll visit if they get in. This is such a waste of effort. We were able to eliminate many schools by just visiting them (ie Cornell, Dartmouth, Colby, Wellsley, College of the Atlantic, Rose-Hulman Engineering School, Grinnell College, etc). When you are writing 16 essays for 7 schools (six of those were for Brown) you are not looking for extraneous work to do. And the topics were not interchangeable on these essays either. Our daughter wrote on everything from prompts asking her to tell about the best gift she has ever given, to producing a front page newspaper article thirty years from now about her illustrious career highlighting how her alma mater made all the difference. So if you have college applications in your future, get a current version of the book above (we liked that one better than the one below) and make a plan to assiduously visit schools.
Where did Laura apply? Franklin W. Olin College of Engineering, Brown University, Bowdoin College, Smith College, Juniata College, Marlboro College, and Worcester Polytechnic Institute (WPI). She hopes to study physics and/or engineering (or maybe mathematics or astronomy) where she can still take some art and music courses. Both the fact that she will have finished college dual credit Calculus 2 before she graduates from high school, and her thorough involvement with FRC FIRST robotics make her a strong candidate.
The nice thing about this list is we already know she will be happy at any one of these schools, even though they are all very different from one another. I am not concerned about her getting in some of these places and having a choice of where to go, nor am I wringing my hands from now until April as many do. We have done our due diligence by applying to appropriate places together with some "reach schools," and now we can sit back and watch how it all sifts out. While I think Olin is her top choice at the moment, it is also one of her "reach" schools, and she really sees the rest of her choices as all on par with one another. I am sure the ultimate outcome will be a right fit for her, and that she will eventually attend college where she will both bless and be blest.
There has been a lot on this blog leading up to this moment of release. If you'd like to review any of it, here are some links:
Another Visit to Brown University
Another Visit to Olin College of Engineering
Home from a Week Long College Tour
So Wahoo! I'm looking forward to a January focusing on other things!