City of Girls (Book Review)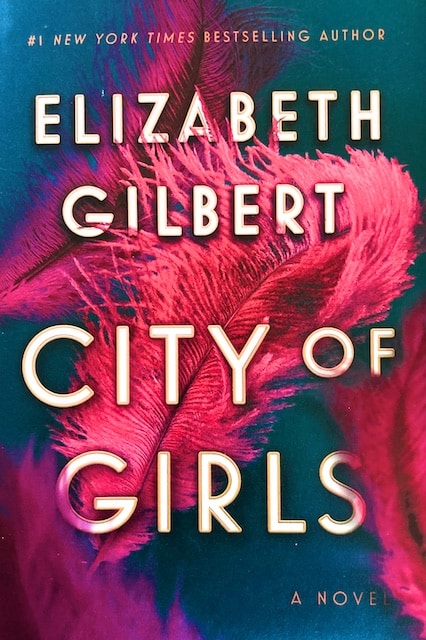 This book is written by the author of Eat, Pray, Love, and The Signature of All Things, and Big Magic. Since I liked those books, I read this one too.
Most of the way through this book, seeing as it was filled with lasciviousness, decadence, and debauchery, I thought I would not rank it well, or even review it here. But the ending redeemed the earlier pages for me, and the novel eeked its way into getting a four star ranking from me.
This is a book you could easily miss. Not everyone will want to read about promiscuous showgirls in New York City in the 1940's having a lot of sex and getting drunk. Not knowing its contents, I picked this book up as a summer read, to get me out of my serious-minded head a bit, and indeed, it was effective and diverting for that.
It was well written, full enough with lush language that I didn't ditch it partway through, even though at 470 pages, it is a long haul. By the end I can say that I had really enjoyed it. This character had so many flaws she rang real, and by contrast, makes the reader feel like they are alright.
"At some point in a woman's life, she just gets tired of being ashamed all the time. After that, she is free to become whoever she truly is."
"Life is both fleeting and dangerous, and there is no point in denying yourself pleasure, or being anything other than what you are."
City of Girls is a massive romp of a book, that ultimately deals with shame and forgiveness. It is a genre-bending story, full of period detail, and features an irreverent character in her nineties looking back at her life with brazen candor.
The ultimate message? Kindness and self-acceptance, which leaves the reader in a good place, likely having made less flagrant mistakes than the protagonist.