Inventing Abstraction 1910-1925 (Book Review)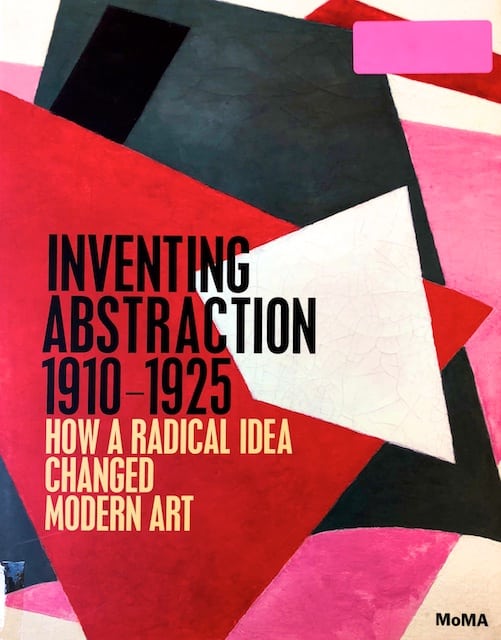 This coffee table book is the best on the subject that I have seen. I had it from the library, and then bought a (secondhand) copy for myself. The charts and the color photos are great, but the writing is surprisingly engaging; this is worth reading word for word, cover to cover, even though it will take you a while.
What it makes so clear is that abstraction was born out of networked connections between people all over the world, a hundred years before the internet connectivity of today. Through this book you get to know who knew who and how in the art world back then, each contributing part of the idea that fused into abandoning representational images. Abstraction, unlike so many things, was a leap ahead that seemed too much for one person to make on their own. This is hard for me to fathom, but that is how entrenched they were in a world only as they saw it.
It is interesting to me that abstraction as an idea and art form surfaced only when physics and metaphysics were coming into their own, and matter was no longer seen as what it was previously thought to be. Kandinsky wrote his (dubious to me) treatise Concerning the Spiritual in Art at that time. He was at the very forefront of abstraction and in his mind it was always attached to spirituality. That connection remains clear to me, while many have disassociated the two.
Still, I find it mind-boggling that no one was simply laying down color for its own sake, just for the joy of it!
Anyway, I am intrigued by all the relationships in the dawning of abstraction, and thought you might enjoy this book too as it informs you on this subject. I give it five stars.
Meanwhile check out the fascinating charts below.