Great Bible Workshops Available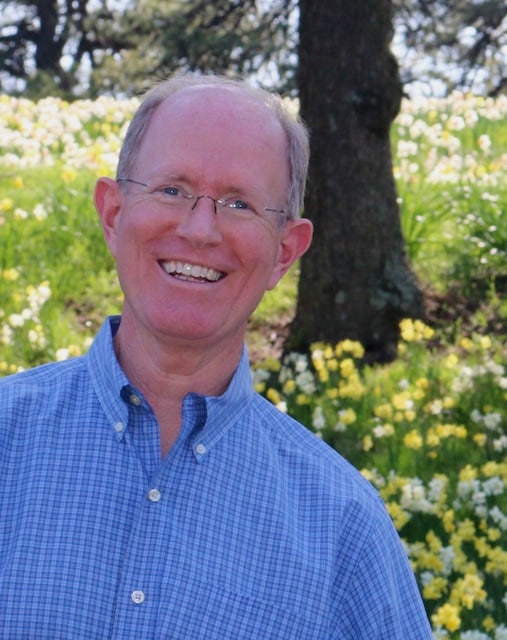 As you all know, I'm a fan of my husband. But this is a very unbiased plug for his wonderful, nondenominational, spiritually rich Bible study workshops. I thought you needed to know they are available!
For ten years, he has brought his lifelong, deep study of the Bible to discussion groups of all types: Christian Scientists, churches of other denominations, interfaith groups, and Federal Correctional institutions. He has a knack for reaching his audience right where they are with his thorough understanding of the Bible, while making it fresh, interesting, accessible, and applicable in the lives of his participants.
He has a way of distilling and amplifying Bible themes so that his groups come away with not only a better grasp of that Bible topic, but are more empowered as to how to leverage that in their lives. His workshops are warm and discussion based, undogmatic, inclusive, engaging, and encourage questioning.
The topics currently available are:
How to Pray Like Jesus
Healings of Jesus
The Holy Ghost
Angels of the Bible
Women of the Bible
Just to give you a teaser, here are some of the things he covers in his How to Pray Like Jesus workshop:
Explaining the importance of Jesus' mindset
Exploration of the types of prayer:

prayer of command and authority
prayer of permission to trust your faith
prayer of rebuke
prayer of discernment
prayer of gratitude
prayer of faith
prayer of hypocrisy (not recommended)
prayer of self-awareness
and many more

How Jesus prayed before the crucifixion
Please contact him (James Early at JAEarly1@gmail.com) if you have a group he can bless with an in-depth, relevant, and useful discussion on the Bible. His fees are reasonable and his participants gratefully return for more.
He also has a blog about the Bible you might appreciate subscribing to: www.TheBibleSpeakstoYou.com