Book Review: Lean In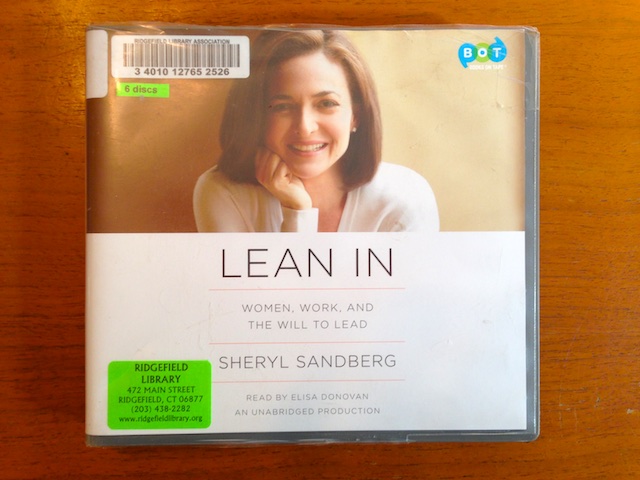 A couple years ago our oldest daughter urged me to read this book. I dragged my feet on it until now, when I finally listened to it on CD as I drove around. Wow. Now, I want to tell you to jump on reading this! It discusses  an important subject, and is a balanced examination of the issues involved. It is an enlightening, practical, and interesting read. 
This is a book about cultivating women leaders in the workplace. It is not only for women, but also for men who find themselves as husbands or fathers, coworkers and managers. It will take us all to change our entrenched culture and to fully embrace women as leaders equal to men.
As a woman who was one of three female engineering students out of 5,000 male ones, the concept of "leaning in" discussed in this book is something I know continues to be needed and I applaud all who do it in their own way. Without a doubt, it will be a better world with more women contributing "at the table." 
This book was written by the woman who is the Chief of Operations Officer at Facebook.  I admire her for her fortitude in her career, as well as what she is trying to do for women everywhere. She shares her perspective here in an engaging, accessible way– full of personal examples– and she makes a lot of sense.
So let's roll up our collective sleeves with her and work on this issue so everyone has the whole range of opportunities and choices. This way our full potential can be realized. When we remove the current stumbling blocks in our culture, we can create a more equitable future. But first we have to be more alert to what needs to be done, and this book does a good job of helping us do that.
I encourage you to read this 5 star book, even if you don't consider yourself "in business." Then give it to your daughters, and all the women you want to encourage.