Great Weekend in Sacramento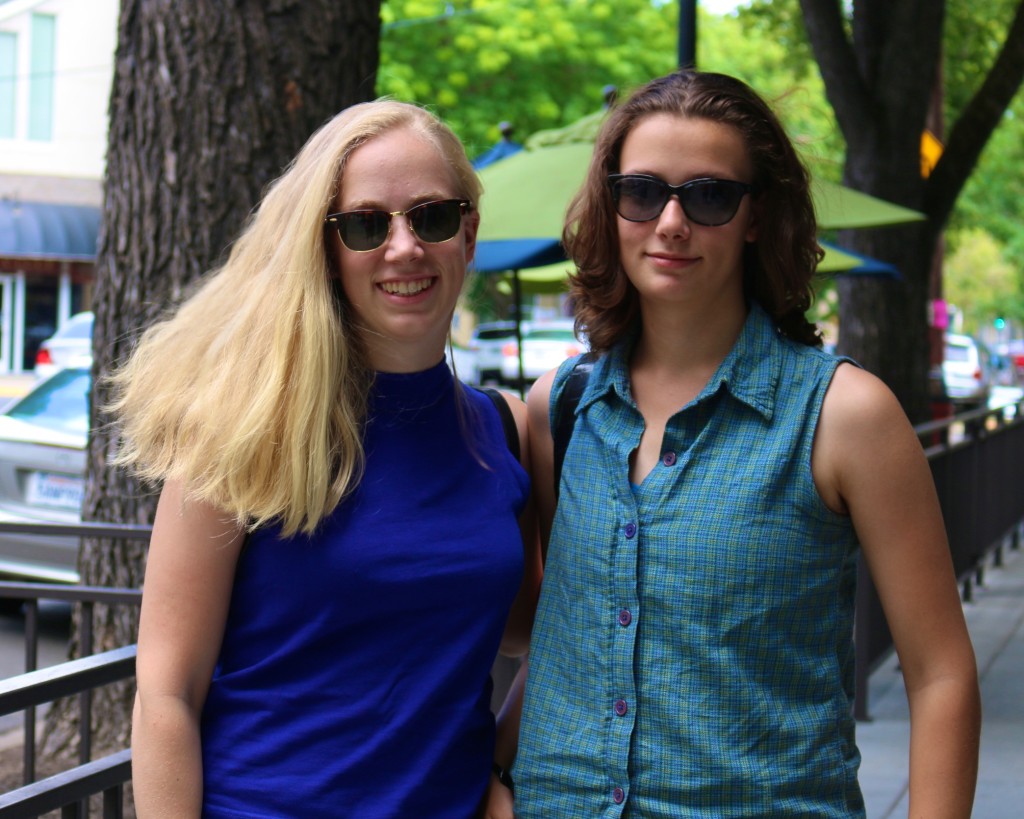 We had a wonderful weekend in Sacramento. We arrived in time for a Friday night dinner reservation at Cafeteria 15L, and had a jubilant meal full of many toasts of gratitude for being together, graduations, generous pay raises, new window offices, homeschooling careers completed, website upgrade done, great college choices, and beautiful, safe, cross country drives. (You can see the delicious salad I had below.) 
Immediately after dinner, the girls went off to a swing dance together, and blog reader Elizabeth (remember her here) took me to a very funny play at the B Street Theater called The Explorer's Club. Afterward, we went to Rick's Dessert Diner where Elizabeth had lemon cake and I indulged in a chocolate malt.
On Saturday we started the day with a haircut for our oldest daughter; she donated 13 inches of her hair! We followed this with a late brunch at Old Soul at the Weatherstone on their shady patio that also featured some great people watching, and then we did some moseying around downtown Sacramento. A highlight for Laura was Capitol City Beads, and I had the best gelato I've ever had at Divine Gelato. We also spent a lot of time touring the Capitol and cavorting the Capitol garden, so I've saved those photos for a future post.
While doing laundry, I was talked into getting an account on Instagram, which I have resisted until now, but since I want to follow our oldest daughter, I have finally relented. So far, I've got one photo on there, but you are welcome to follow me @pollycastor, although I don't plan to post much. This is the same daughter that got me going regularly on Twitter back in the dark ages about eight years ago.
Anyway, we had dinner Saturday evening at The Tower, where I had Florentine Ravioli with salmon, which was amazing; it is also shown below with Virginia's Chicken Salad. Sunday morning we went to church at her branch church, where we were inspired and heartily welcomed. Then we went to an awesome brunch at Orphan Breakfast House; you can see my terrific meal there in the second to last photo below. Following that, we spent the afternoon showing Virginia my Homeschooling Memory Book, and reminiscing, followed by a trip to her fabulous Food Co-op for food to take to take camping.
We are off to Yosemite in the morning, where all this rich restaurant food will quickly become a distant memory!