My Monitor Article About Newtown Choosing Love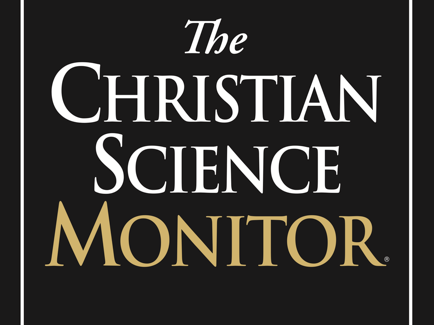 This newspaper article by me is in today's issue of the Christian Science Monitor.  You can read it online here, or below:
Newtown a Year Later: We Choose Love
The outpouring of love since last year's tragic shooting at an elementary school in my community has been colossal. Not only did I know people that were directly affected, everyone I know here did as well.  But even through the terrible pain I understood that God –who I know as Love itself– wasn't in this. And I knew that God could redeem it.
I thought of Mary Baker Eddy saying in her bestselling book Science and Health with Key to the Scriptures, "Evil is not supreme; good is not helpless." (page 207)  Also, the Bible says, "Be not overcome of evil, but overcome evil with good." (Romans 12:21) Amazingly, this is what we have experienced here in our community; we have proved the supremacy of good possible under the most challenging of circumstances.
Newtown received literally tons of mail filled with heartfelt thoughts from all over the world, all of which was opened, read, and cherished. Financial contributions flooded in.  People knit scarves in green and white for every kid in the school, and churches sent in hand knit prayer shawls, with each stitch a prayer for our community. The President came and wept with each family individually, more a minister than a commander in chief. The funerals and the vigils were many, guarded by legions of volunteer firefighters from far and wide, with flanks of them lining the streets. This town was ripped wide open, but it was instantly and intensely cradled in love– bathed in it, almost overwhelmed by it.
The weekly edition of this newspaper did a cover story about a local church's healing response to this tragedy, and hundreds of copies were donated and distributed in the community. Indeed, prayer was instantly a trending topic on twitter, and stayed on as one for a long time. It was a word that was on almost everyone's lips, surging from each individual heart to connect with the great heart of Love.
The loving response this town would choose became clear to me one week after the tragedy. That next Friday there was to be a chiming of bells organized by our Governor, and all churches in Connecticut were to participate by tolling a bell 26 times, once for each victim. But in the center of Newtown, 28 bells were heard that day, since it was decided to include the perpetrator and his mother in the prayerful remembrance. This was a challenging thing to do, and although it was not a universally popular move at the time, I felt it was our first collective step toward healing. Everyone is a cherished child of God.
There is a clear consciousness here that the beloved children and teachers will not only be remembered, but we must also honor their memory by leveraging positive change in the world. All year long this community has celebrated each one of those children's birthdays in succession; each child bears an individual as well as a collective legacy mandating us to love in such a way that insures no one else ever experiences this kind of pain. We recognize that there are no easy solutions, but parents have banded together to inspire folks to make the Sandy Hook Promise, and have more recently started the Parents Together initiative. Both of these efforts have a healthy, bipartisan approach that is unifying instead of divisive. Additionally, a huge proportion of locals have been to Washington in recent months to passionately share their perspectives in all sorts of venues.
A year later, like a phoenix rising from the ashes, this community is stronger than ever– an inspiring example of graciousness, hope, and goodness in a world desperately in need of these things. The local clergy stand as one, and are ready to support this community no matter how long healing takes. The First Selectman, who rose to this occasion with real emotional intelligence, has become more like the town mother, and was recently unanimously reelected, running unopposed. The school has been knocked down, and exists no longer. At an art fair this fall I overheard a mother of young children say, "Newtown? Oh, I love Newtown. I feel so safe here."
We've experienced that human caring and decency trumps the most heinous evil. God, divine Love, is present to help, save and heal. We feel empowered and secure. We have faced the worst, but we have not become embittered, cynical or afraid. We chose to love instead, which is the most powerful response ever possible. We are not only feeling but also extending that embrace. We are striving for such an infinite Love that leaves no one out, for if everyone feels and experiences real Love, this won't happen again.
By Polly Castor