Art Materials for the Trip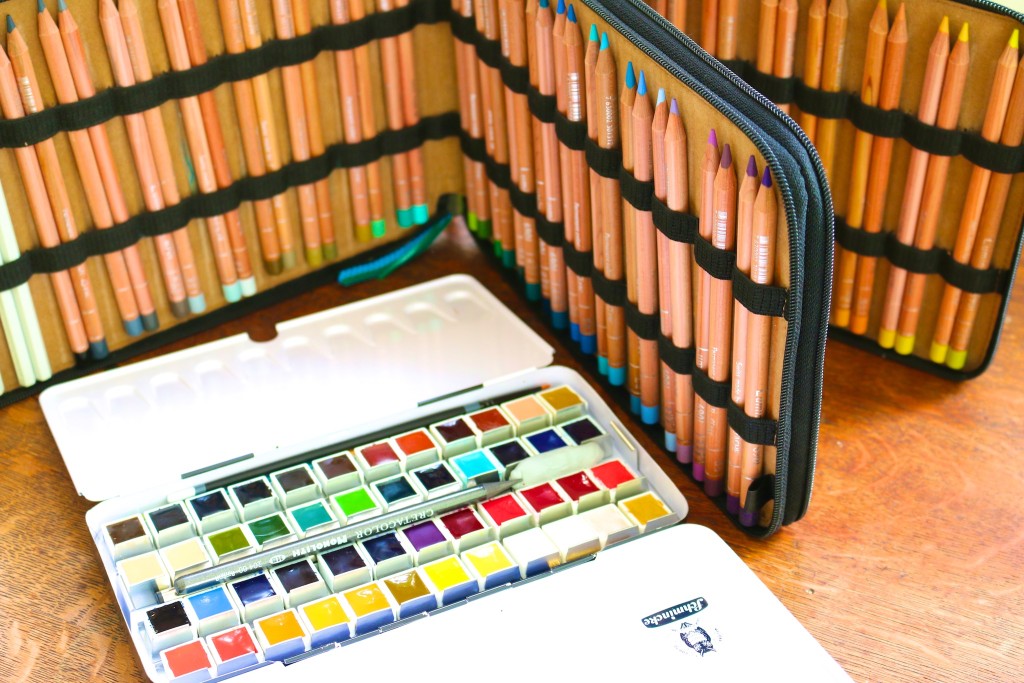 After gas for our trip, art materials are the next biggest expense. I plan on doing art journals of our journey, as well as more formal work in small sizes: 5″ x 7″, 6″ x 8″, 8″ x 10," and 11″ x 14." I am taking my pastels, oils, watercolors and gouache, as well as alcohol ink and india ink pens. I have purchesed gesso boards for the oils, and a similar amount of pastel boards are being delivered to our daughter's house in California. I bought three types of journals, with three different papers in which to journal the trip. I have new luscious Cran d'ache colored pencils in my old colored pencil case, and splurged on a small Schmincke half-pan watercolor set for hikes in the back country. I am anticipating a lot of fun and quiet time! 
I'm grateful our daughter also wants to make art on this voyage; it will be great to spend time being creative together in beautiful surroundings. There is not much room in our small VW Jetta, but we both agree that art materials are a priority, along with two battered french easels and two new sketching stools!