Leaving on a Two Month Trip but Still Working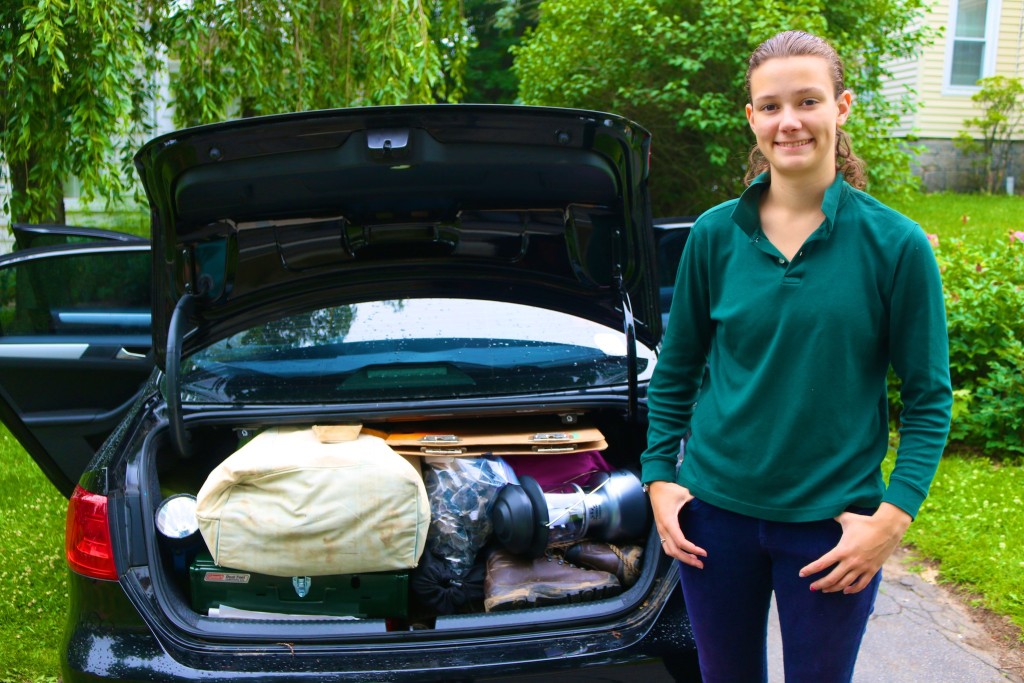 As I have mentioned before, what our youngest daughter wanted for graduation, instead of a party or a bunch of hoopla, was a major trip. Many months ago she figured out that the huge white backyard tent we rented for her sister's graduation party could translate into lots of gas money, especially in our Jetta TDI that gets 50 mpg on the highway. And with this calculation, the trip we leave on today was conceived. It is just the two of us going for some precious mother daughter time; my husband is staying home and holding down the fort, while tending his garden and his projects.
Laura and I head first to Ohio for our niece's graduation party, then we double back to Pennsylvania for Laura's college orientation, and then we drive to California, where our oldest lives. We have many reserved campsites in northern California National Parks: Yosemite, Lake Tahoe, Sequoia, Kings Canyon, Redwoods, Lassen Volcanic, etc. We will spoke out from Sacramento, getting showers and clean laundry intermittently in our daughter's apartment, before we launch out to the next place. Our oldest daughter will join us when we visit the Redwoods over the Fourth of July extended weekend, so when packing, we had to leave room for her in the car, which was a special challenge… where will she fit? (Yes there is a plan!)
Then we will leave California behind and head up the west coast, seeing Crater Lake on the way, and drive to the Canadian Rockies, which I loved as a kid and always wanted to return to. After exploring Banff and Jasper, we will drive home across Canada, dipping down into Vermont from above for a family reunion before coming home. Here's to seven weeks in a tent and 12,000 miles driving!
But please note this because it is important: I am still working during this trip, and remain available for help. Please do not consider this "time off" for me as much as it is "time mobile." Really, do not hesitate to contact me if you need me to work for you!  
And with mobile technology, I also plan to keep blogging everyday, so if all goes right you can follow our trip right here. We shall be inspired by many new vistas and adventures, and are happy to share them with you as they happen. 
We are both very delighted at the prospect of this trip and have anticipated it for quite some time. It is finally happening and we have both waded through a lot of work recently to get to this day. As my dad used to say: westward ho!