Going to Maine for Two Weeks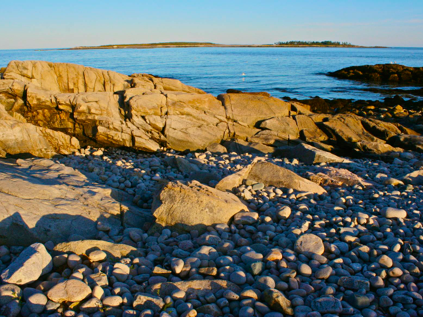 Our youngest daughter is off to an exciting opportunity in Maine outside of Acadia National Park, and I'm driving her there today. Two weeks from now I'm scheduled to drive her home.
I had no intention to stay in Maine during the interim, and was planning to come home to work. However, it appears God has other plans for me because one offer after another came rolling in, dovetailing with each other miraculously, all colluding to have me stay at first for a week, and suddenly now for both weeks, in five various locations.
The Christian Science network is alive and well. I will be hosted mostly by people I have not even met yet. I will be staying as a guest in three lovely private homes, camping on a pristine island with only three camp sites, and staying with one of the country's six "homesteaders of the year" who is living off the grid with a huge garden, but no refrigerator or running water.
For those needing my practice services, I am still available if you can catch me with phone service. (The second week that should not be a problem, but the first week it probably will be.)
I will not have internet until a week from Tuesday, at which time I'll catch up by uploading some missed blog content. So essentially, you won't hear from me for a while, and then you'll get inundated periodically, before things get back to normal.
My husband is staying home and holding down the fort, in the midst of all sorts of projects demanding his attention. So I will take on this vagabond lifestyle for two weeks by myself for less than it would cost to drive home and back! Who could resist?
I plan to hike, bike, read, write, pray, paint, and rest. Sounds good to me!