Working like Spirit Does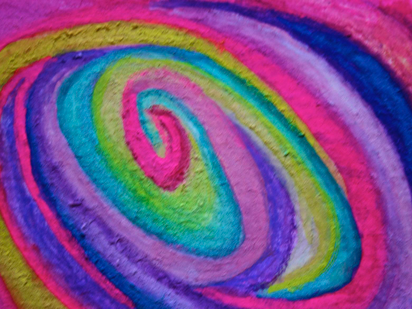 A month ago, I blogged about being positive as the first entry in a project of more consciously imbibing qualities of Spirit; I am choosing one to focus on each month, and writing down my thoughts about what I learned. This month, I chose to understand better and demonstrate more the fact that Spirit works. I encourage you to try this project too; even though I am only two months in, it has already been very worthwhile.
I chose this attribute of Spirit for over the holiday season, which was intensely busy for me both professionally and family-wise. Our children were all home, which hadn't happened for a year, our youngest was in the process of applying to college, which especially for a homeschooling parent is a ponderous process, and in addition to that, my practice is usually busiest during the holidays for reasons that are not entirely clear. Instead of feeling burdened by all this, I chose to attempt to manifest "work" as Spirit does as my focus for the month. It was great!
This approach made all that I did in this past month feel more natural. Spirit is never off the job, never whining that it wants a holiday for itself instead of furthering everyone else, and never compares itself to other people who are on vacation. I found that from this perspective I did not begrudge any of the work that I did, and every bit of it felt God-honoring and glorifying of Spirit, which gave me a lighter step and better outcomes. Even though I had a lot to do, I enjoyed myself.
I also thought about how Spirit "works," meaning it is perpetually and exceedingly effective. Spirit accomplishes what it sets out to do, and is omnipotently capable and completely successful. We can be assured that God's will will be done, and I contemplated the fact that there is really no exception to this rule. God is not only working His/Her purpose out, but at any given moment, Spirit is working out ours as well. Spirit is never caught off guard, nor deficient in any way. Spirit can guide, protect, heal, save, honor, correct, illumine, help, restore, etc, because Spirit always works. This is a law that, when applied, can work for us as well.
The former physicist in me thinks of work as force times distance. Although this formula is for mechanical systems in the physical world, I found some parallels spiritually as well. When we are aligned with God in our work, God is the "force" that is applied, not some effort-filled labor, and although we do need to take each step as we are inspired, it is not a taxing process. In whatever we are doing for our work we can experience "the unlabored motion of the divine energy" that Mary Baker Eddy talks about. So if Spirit is the "force" in our work, then there is only distance left in the equation, which can be directed by God, when we turn to Him/Her in prayer. Spirit takes us that whole distance, never leaving us on our own. Gone, then, is a personal sense of responsibility in our work, and since what we are trying to do has been taken higher, it will not only be much more effortlessly performed, but also will be accomplished in a superior fashion and be more well received.
God, Spirit, is in perpetual motion with endless tasks and responsibilities, but does not labor as we think of it with any semblance of grudging soreness or exhaustion. It is more of an effortless connecting and furtherance, together with a constant attentiveness that is cheerful and exact, ever-present and complete. I started to see that for Spirit, work equates with effectiveness and progress, and that is a spiritual law, not an option. So no one is actually unemployed or overworked, but in our job of reflecting Spirit, we too are all effective and progressing.
Indeed, the Bible says in Romans, "All things work together for good to them that love God." What a freeing way of being!