Book Review: The Rosie Project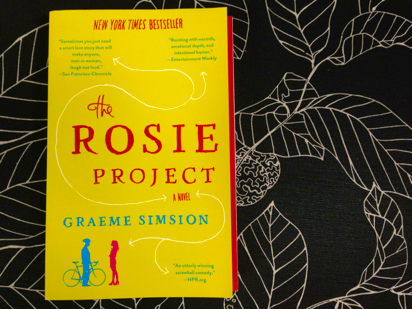 I really enjoyed this fun, light read. It is written from the unconventional point of view of an unusually awkward, smart professor – presumably with Aspergers syndrome, although that is never specifically stated. He is incredibly regimented in his schedule and so socially inept that he never advances to a second date. However, he decides he wants a wife, and sets out to find someone logically suitable. Meanwhile, he is helping Rosie with a genetics project… and she is not suitable at all.
Originally written as a screenplay (the movie is anticipated) this romantic comedy sports more unique characters than most. This story does wrap up awfully briskly, but now that I learn that the author is working on a sequel, that makes more sense. I liked these main characters and would be happy to read more about them.
Yes, this novel is predictable, and not terribly deep, but it is respectful, entertaining, and sweet. You come away encouraged to be authentic about exactly who you are, reassured that however quirky that is, as long as you are moral and sincere, you can be considered lovable.
I give this lark four stars.