New Poem: God is Doing the Doing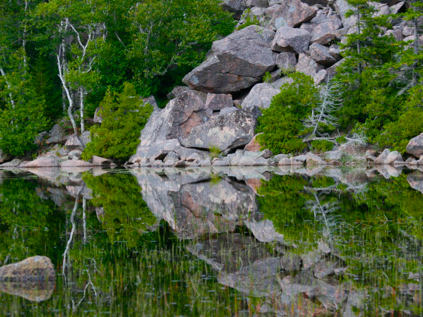 God is Doing the Doing

We consider ourselves
personal thinkers
independent authors
innovative makers of things.
We are egotists;
what volition do we have
separate from God?
Sometimes on the potter's wheel
it can seem like the clay does what it wants to,
and we choose to "go with the clay."
But as clay ourselves in the divine Potter's hands,
we are expertly molded, shaped and exalted:
perfectly, consistently, and without hesitation.
We can't talk back with a will of our own.
We are rendered supple and malleable
in those hands of completely benevolent authority.
We relish being honored so,
awed at the attention from on high.
Like a conductor of electricity
is not the electricity itself
and the reflection is not the original;
we express and manifest God,
the one infinite, true Creator.
We are a conduit for His glory,
a mirrored image of His grace.
We have an effect
because we are the effect
of this great and only Cause.
We imagine we have ideas,
but in reality we are the idea itself.
Whatever work is accomplished
is done solely with His strength and content.
We are the song that He sings.
We emit His luminous light from within us.
We exist to give Him pleasure
and for Him to see Himself.
We are the direct object
of His absolute authenticity.
Let us humbly praise Him
and jubilantly shine forth!
Did I even write this poem?
Polly Castor
10/24/13