The Medium of Man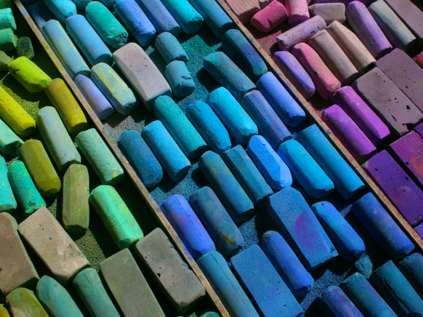 As an artist, I'm used to thinking in terms of mediums: watercolor, acrylic, pastel, gouache, or oil, for example.  So when I read that matter is not the medium of man (see Science and Health with Key to the Scriptures by Mary Baker Eddy page 372) it really struck me that the "medium of man" is spiritual, since "man," both men and women are the ideas of God, the offspring of absolute Truth, Life, and Love.
But just like a type of paint is nothing without the defining range of colors, the full spectrum of our spiritual qualities and attributes shine forth as the spiritual medium we see, which establishes our being.  These qualities and attributes are all good, God-like things that sculpt and highlight us. They are conceptual ideas like integrity, consciousness, faithfulness, generosity, kindness, honor, orderliness, peace, persistence, justice, accuracy, vitality, compassion, intelligence, beauty, creativity, strength, etc – there are thousands of these ingredients that color each of us and form who we are.
Spirituality is the medium we are created in, which portrays who we (and others) actually are.  Just as honesty is an idea, always a spiritual –not material– thing, so are we.  What a different perspective than the usual one, and quite a lot to wrap your thought around, but oh so freeing!