Book Review: Backpack Gourmet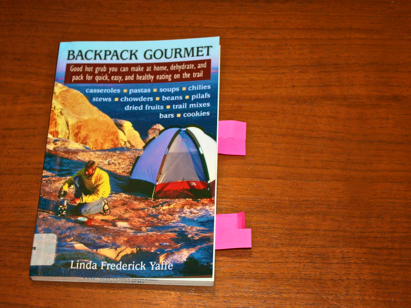 This is a wonderful book of how to make delicious food to dehydrate in your drier to be reconstituted and reheated for camping. This approach will not only be less expensive for our (fast approaching) camping trip out west, but quicker and easier while there, while definitely more delicious than store bought options.
Many of these recipes will also be great options for hikes closer to home. Who doesn't want to know how to make salmon jerky? Check out this five star book for some great backwoods food.