Book Review: Julie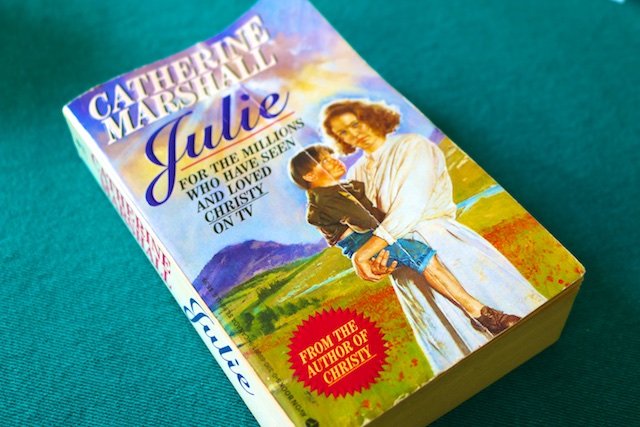 While I did not read much on our recent trip, this is one book that I did read and enjoy. Indeed, I stayed up way too late at the campfire one night to finish it! Even though it starts off rather ploddingly, by the end I found it totally engrossing. This work of historical fiction is based on the author's own life, and is set in the depression, featuring the impending Great Flood of Pennsylvania.
It is a coming of age story of Christian faith tested, growing, and finding full bloom, as the main character struggles to set a path for herself that includes both a meaningful career and true love. Julie experiences God's saving grace more than once and wonders why turning to prayer for healing results is not more common. Honor, decency, and compassion play major roles here, as they so rarely do in todays's fiction. This is a book that improves the reader, and is more satisfying the more you ponder it later.
Anyone who liked Catherine Marshall's famous Christy novel, will probably like this one too. This book would make a great gift for a high school student, or assigned reading for a homeschooling teen. I give it 4 stars, and plan on reading more by this author.