Farmer's Market Photos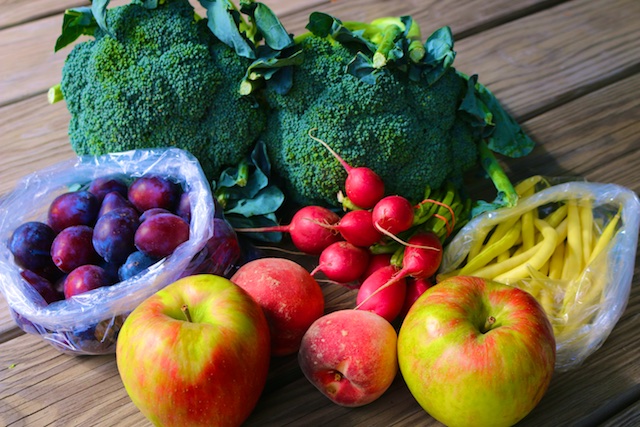 I love a Farmer's Market. Not only do I love supporting local and sustainable agriculture on principle, this food tastes better and feels more real. It has not lived in plastic for some undiscernible amount of time, which I really appreciate! I also honor all the hard work that goes into growing this beautiful produce, especially since we grow our own and we know well the dedication that is involved.
But maybe more than anything, I love the people there, and the amazing opportunities for juxtaposing colors and shapes (and flavors!) in effortlessly inspired composition. I've taken my camera the last three Saturdays we have gone, and in this post, you can see the photos I have taken there. Other than buying for freezing some pent up summer sunshine to crack out mid-winter (see first photo below – a 38 pound box of bruised heirloom tomatoes for $20), our purchases are moderate like seen above. Still, I look forward to every time I'm able to be there.
Enjoy this feast for the eyes of Connecticut grown!