The Painter's Daughter (Book Review)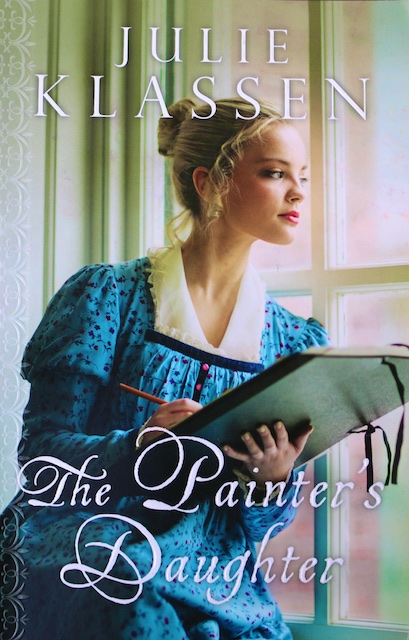 Chick-lit warning guys! I've read some serious stuff lately (see here and here and here) so I needed to change it up with something light and innocuous. And ladies, I thoroughly enjoyed this!
Just so you know, there is nothing at all bodice-ripping here. Regency era novels have gotten a bad reputation for that, but this is not that way. There is a love triangle to be sorted out, and redemption to be gained, but this novel has more depth, refinement, and interest than most of its kind, while never dissolving into being contrived, sappy, or salacious. 
It is well written, compelling, and plot driven. The characters are likable, flawed, and growing; you come to understand them through multiple viewpoints. There is a subtle faith component, secret passageways, a marriage early in the story, a battle scene, and some suspense. I've never read this author before, but look forward to doing so again.
This novel was an unimportant, but entirely entertaining romp; I give it four stars. You might like it too. It would make a perfect beach read. I'm glad to have started my summer off with it!