Photos and Food of the Westcott Area of Syracuse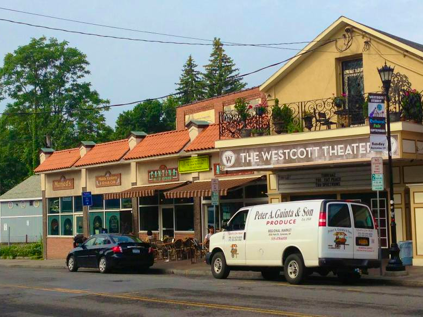 We had some intense days working on helping our daughter move in but ate wonderful burritos and spicy calamari at Alto Cinco, and had delicious egg sandwiches at Mom's Diner (green booths below.) We visited the Food Co-op, and the hardware store twice.
I was fascinated with the modern art left behind by a multitude of posters leaving staples behind on telephone poles as well as the beautiful handmade tiles inlaid on walls (even in Latin!). Our daughter has landed in a neighborhood I think she will like and which we will certainly enjoy visiting.